SharePoint Support
When it comes to internal collaboration the name of the game is SharePoint. Microsoft SharePoint (SP) is the leading software product for companies intranets and the ability of users to quickly and easily create their own collaborative SP sites means they use it. SP is nothing more than a website where your workers share information on projects and communicate with one another to increase productivity.
It's fairly simple software from a user standpoint but setting up its server and getting it configured for all the proper services is more complex. Our IT support team works with SP on a daily basis, not only with our own site, but with the sites of our customers. Anyone whose worked with it will tell you that it can be frustrating.
Do you now how to create powerful Workflows? Do you know the best strategy for setting up users and permissions? Most people who work with SP don't need to or want to deal with the technology difficulties involved with it but someone has to do it. The better you setup SP the more your users will take advantages of its many powerful abilities.
Do you need Excel Services? InfoPath Forms services? Is your Search Crawler setup properly? If you don't know the answers to these questions we can help. We'll help you install your first SP server and guide you in the best practices for creating Site Collections and sites. How should your site be structured to make it easy for your users to navigate from one site to the other? We can help with everything from basic design to individual site Lists and Libraries. Let us help you create good Views and great Workflows so that your SharePoint site boosts productivity and helps you complete projects on time and under budget.
Do you want to customize your SharePoint site? Our web development division can give your site a unique look and feel.
Call today and get started today. Why wait?
SharePoint Server
The SP Server is the backbone of your Site Collections and Sites. It handles everything from Project Management to Excel Services.
There are many nuances to the SharePoint server and you don't want to turn on a lot of Services you don't need.
SharePoint Designer
If you aren't using Workflows with your SP site you're not taking advantage of the power of the tool. Workflows automate tasks and facilitate communication.
The Designer allows you to make your SharePoint site yours with branding features.
Site Collections
Every SP site is part of a Site Collection, not that your users need to know about it. It's the simple structure used by SharePoint to make sure your employees are working in their own regions.
Many small and medium sized businesses need only a single Site Collection but that can change as you grow. Let us help explain.
Central Administrator
The SP Central Administration site is where you perform all the important administrative tasks associated with the software.
Is your Search Crawl setup properly? Are you doing regular backups to the Farm and the Site Collection?
Do you know how to create administrative tasks?
SharePoint Sites
We can help with all the high-level SharePoint features but we also understand the technology behind creating sites.
There's a right way to do it and a lot of wrong ways. SharePoint is the File Server and you don't create Libraries like folders.
Custom Lists with Views are crucial to using the technology properly. Are you using them?
SharePoint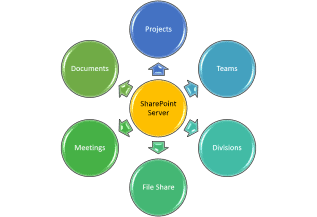 About SharePoint
SP is such a powerful tool that it's not easy to describe it in a paragraph or two. It can be as simple as a site to keep track of a single meeting or complex enough to house all the documents and processes for an entire division.
With Workflow automation you ensure that tasks are being done in a timely fashion and that emails are sent out automatically when new tasks are created.
It's not easy to understand all the aspects of SharePoint but we can help.
Top Features
Site Collection Administration

Active Directory Connection

List and Library Building
Customers Receiving Support:
BUSINESS HOURS
Monday – Friday: 8am – 5pm
Saturday – Sunday: Closed
24 Hour Support Service Available
Use red "Contact Us" button (right)

Use red "We are online" button (bottom)
Disclaimer: Acumen Consulting is an independent service provider of technical service for business networks. We have reseller partner agreements with all of the companies and brands for which we are offering service on acumenitsupport.com. All partner trademarks, registers trademarks, company names, product names, and brand names, are the property of their respective owners. We provide ONLY reseller services for the products listed.