Hyper-V Virtual Server
What is Hyper-V? Microsoft Hyper-V server is a great option for virtualization. We advise that nearly every new server purchase should be a virtualized environment. Advanced implementations allow High Availability (HA), Dynamic RAM, Integration Components, and Live Migration using Microsoft Failover Clustering, greatly reducing downtime and lost productivity.
This hypervisor is an integral part of Windows Server and provides a virtualization platform that enables you to transition to the cloud. With Windows Server 2008 R2 you get a solution for core virtualization scenarios – production server consolidation, dynamic datacenter, business continuity, VDI and test & development.
With a virtualized server environment like this one, your ability to monitor your network is greatly enhanced. Your hardware purchases are streamlined and reduced. Your software licensing issues are more easily managed.
There is no reason not to go to a virtual network in today's business and environment, and with Hyper-V, you are working with a trusted vendor in Microsoft.
We're happy to answer all your questions, big or small. If you are planning to install your first virtual network and want us to research, purchase, install, and configure your  network we'll do it . If you've got an existing hypervisor network and want some help with various configuration settings, we'll answer any of those questions as well. It doesn't matter if you come to us for one-time help or want to establish a long-term relationship.
Don't suffer with problems endlessly. Call today and start getting things fixed now.
Planning and Configuration
One of the most important factors in any network installation is planning and that doesn't change with a virtual server. Our network technicians will examine your virtual server needs and design a virtual network for your situation.
Once we've designed the hypervisor environment, we'll install it and troubleshoot any problems with implementation engineering, performance planning, server selection, SAN selection, migration, physical-to-virtual (P2V) conversions, and performance monitoring.
Advanced Technical Services
Not only will our network technicians help install and configure your network, we are also happy to simply review your existing virtualization environment for optimization and disaster recovery. Sometimes all you need is a little help and our technicians trouble shoot dozens of networks every day. That problem for which you can't find a solution, we already solved last month.
Get in touch with us today to find out more! 314.333.3330
Training
We offer Microsoft Official Curriculum (MOC) for your hypervisor IT support team. See our Training for Hyper-V virtualization Page to find out how we train your staff.
If you need to pass the certification exam or if you are troubleshooting a live network, our skilled IT support team offers the Hyper-V training you need. Find out more – call today!
Hyper-V Services Offered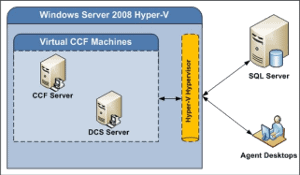 Hyper-V – virtualization technology for today
Microsoft Hyper-V is a solution virtualization solutions. Call today to find out more.
Top Features
Plan Your Virtual Environment
Business Hours:
Monday - Friday: 8am - 5pm
Closed Saturday - Sunday
24 Hour Support Service Available
Service Areas
Disclaimer: Acumen Consulting is an independent service provider of technical service for business networks. We have reseller partner agreements with all of the companies and brands for which we are offering service on acumenitsupport.com. All partner trademarks, registers trademarks, company names, product names, and brand names, are the property of their respective owners. We provide ONLY reseller services for the products listed.