Microsoft Exchange Server
Get business email, calendar, and contacts delivered on your PC, phone, and browser. Exchange server provides a simplified approach to high availability and disaster recovery. You can achieve new levels of reliability and reduce complexity, while protecting sensitive and confidential information.
We'll help you with deployment and installation so that your Exchange server provides communications that are always available. Make your own terms—online, on-premises, or a hybrid of the two.
It today's business world your employees need to communicate with one another, with clients, and with vendors no matter where they are and what they are doing. With Microsoft Exchange Server this communication is simple and straightforward. Your employees can log into the Exchange Server from any web enabled device and check their email, their calendar, tasks, and any other feature they use with Outlook.
If you just have a question about your existing Exchange Server we are happy to answer. If you want to install your first Exchange Server and want some advice we're the experts. We'll be happy to help with your Exchange Server problems no matter how big or small. Don't suffer in silence. If there's a problem call today and start getting help right now.
Secure and Compliant
Data Loss Prevention (DLP) capabilities prevent users from mistakenly sending sensitive information to unauthorized people and informs them of internal compliance policies.
Mobile device policies let you create approved mobile device lists, enforce PIN lock, and remove confidential company data from lost phones.
Microsoft ActiveSync
The desktop ActiveSync program allows a mobile device to be synchronized with either a desktop PC, or a server running Microsoft Exchange Server, Atmail, Axigen Mail Server, Horde, PostPath Email and Collaboration Server, Critical Path Messaging Server, Kerio Connect, Scalix, Zimbra or Z-push.
Only Personal information manager (PIM) data may be synchronized with the Exchange Server. Tasks may also be synchronized with Exchange Server on Windows Mobile devices.
RPC over HTTP
RPC over HTTP provides three types of security in addition to standard RPC security, which results in RPC over HTTP traffic being protected once by RPC, and then doubly protected by the tunneling mechanism provided by RPC over HTTP. For a description of standard RPC security mechanisms. The RPC over HTTP tunneling mechanism adds to normal RPC security.
Provides SSL encryption and RPC Proxy verification (mutual authentication). Also available in RPC over HTTP v2 only. Provides restrictions on the RPC Proxy level dictating which machines on the server network are allowed to receive RPC over HTTP calls
PST and OST Support
We can help with your Personal Storage Tables for Microsoft software. Sometimes called Offline Storage Tablet this format allows for offline storage for archived items. Said files no longer clog your network and can be password protected.
Outlook Web Access
Exchange 2010 and Microsoft Outlook Web App (OWA) deliver a rich, familiar web-based email experience that allows you to Access email, voicemail, instant messages, and SMS text messages directly from your inbox using any of the major web browsers.
Share your calendar with colleagues both inside and outside the organization. Check other users' availability with the presence indicator and choose the best mode of communication—email, instant message, or SMS.
Exchange Server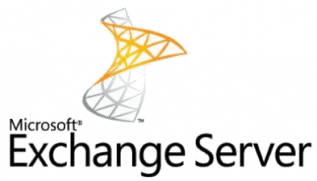 Exchange Server – About
Your email is vitally important to your employees. They have to maintain contact with you and your clients. That's modern business. That's Exchange Server.
Keyword: exchange server st louis
Top Features
Email, Calendar, and Contacts
Business Hours:
Monday - Friday: 8am - 5pm
Closed Saturday - Sunday
24 Hour Support Service Available
Service Areas
Disclaimer: Acumen Consulting is an independent service provider of technical service for business networks. We have reseller partner agreements with all of the companies and brands for which we are offering service on acumenitsupport.com. All partner trademarks, registers trademarks, company names, product names, and brand names, are the property of their respective owners. We provide ONLY reseller services for the products listed.