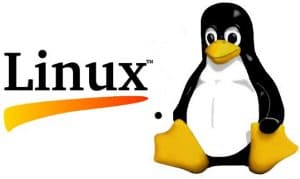 Linux Servers
Top Features
Operating System
Desktops
Servers
Embedded devices
Red Hat
Android
Linux OS
Linux is an Open Source operating system that is the leading OS on servers and other mainframe computer systems. Whether it be Ubuntu, SUSE Linux Enterprise Server (SLES), openSUSE, Red Hat, or CentOS, we can help you transition to Linux.
When it comes to personal operating systems, it has many advantages as well, although probably not for your average user. We can help you decide which servers are going to work with your technology and how Linux can help your company. Because it is Open Source, the price is excellent and the reliability even better. That's why so many companies use the technology.
With a Linux based OS, you are ensured of stability, and the servers will always be up and running. Our technicians know how to plan for a transition or even just configure your existing network. If you need a little help or a lot of help, we're here and ready to answer your questions.
If you just need to call one time for a quick answer, our technicians are waiting by the phone. If your network or your computer isn't working properly, then you shouldn't wait to have it fixed. These things don't just "go away". If you're having trouble today, then call right now. We'll start to fix it right away.
Desktop
For many people, the ease of use and the cost of Linux makes it the ideal operating system for their desktop computer. It allows power-users to control their computing experience from the ground up.

While we wouldn't recommend a Linux desktop solution to average users, there are many advantages for more proficient computer technicians.
Servers
The real power of Linux comes when it is used on server machines. Super-stable and based on the Unix core if your servers are running Linux, they will keep running without disruption for years. That's the must have standard in a server environment.

We use Linux for many of our own servers and recommend them to our clients who don't rely on us to provide total IT support. It's a great operating system for the server environment.
Embedded
Android is a modified version of Linux and a major component of SmartPhones the world over. It is more common to use Linux based systems embedded into devices, like SmartPhones.

SmartPhone issues represent an increasing amount of our service calls these days, and we can help you. Call as soon as there's a problem, why wait? 314.333.3330
Flavors
It's not easy to define everything that using Linux can provide your business. Ubuntu is often considered the most popular Linux distribution to laptops and desktops. SUSE Linux Enterprise Server is a reliable server used by more than 13,000 businesses worldwide. openSUSE is a 100% open source system constantly updated.

Red Hat provides operating system platforms, middleware, applications, management products, support, training, and consulting services. CentOS is a Linux distribution, which attempts to provide a free enterprise class computing platform, which has 100% binary compatibility with its upstream source, Red Hat Enterprise Linux.
What Rob Says
Linux has been around forever and we simply could not perform our daily jobs without it. Our servers depend on Linux and that means our clients do as well. They're in good hands with us, and with Linux.
Rob
CEO Acumen Consulting
Business Hours:
Monday - Friday: 8am - 5pm
Closed Saturday - Sunday
24 Hour Support Service Available
Service Areas
Disclaimer: Acumen Consulting is an independent service provider of technical service for business networks. We have reseller partner agreements with all of the companies and brands for which we are offering service on acumenitsupport.com. All partner trademarks, registers trademarks, company names, product names, and brand names, are the property of their respective owners. We provide ONLY reseller services for the products listed.