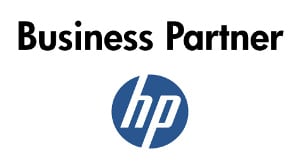 BTO OpenView
HPUX
Top Features
Computers
Printers
Laptops
Blades
SAN Storage
HP Management System
HP Solutions
HP makes everything for your home and office, from laptops to powerful servers. While most consumers think of them for their home/office computer needs, they also make top-of-the-line server products and network management tools.
We're proud to be HP Partners, and we can use that power to help you get the right equipment at the right price. We are happy to get the right computer, laptop, or printer for your workers, but we're also more than willing to setup the high-end technology HP offers for your network. We'll look at your existing situation and determine the steps necessary to move forward with the right equipment. It's not always easy to determine what server you should purchase, and it's easy to buy too little or too much.
We've built thousands of networks over the years and can help you understand what network tools will work best, not only with what you have, but what you will a few years from now. We can also help with immediate answers to networking and other help desk support questions.
It doesn't matter if your HP question is going to require one month of work and tens of thousands of dollars or simply a quick answer on the phone. If you need help with any HP equipment, we're here.
When there is a problem on the network, don't wait. It's your business. It's your revenue stream. It's serious, and you need it solved. If you want help right now, call right now. We're here to help you find solutions for your HP needs.
Home and Office
Most people think of HP computers and printers; there is no doubt the company makes a beautiful line of product to serve these customers. We love shopping with HP, and you will too.

When we need a new computer or a new laptop, we shop HP. It's a great company with a tremendous reputation.
Servers
Most people probably haven't heard of ProLiant or Integrity blades and servers, but they are most likely in the server room of your company right now. We use them ourselves and love them.

Windows, Linux, x86, Intel, MIPS: it doesn't matter. HP provides blade and rack servers fully scalable to your business needs. Let us design a system for you; A system that works right from the start and keeps right on working.
Storage
HP provides a large number of data storage solutions for your business. It's important to be able to scale your needs as you grow otherwise you either pay too much for way more storage than you need initially or you're not able to grow. Both are bad.

One thing we really love to do is design your data storage system from the ground up. That way, you'll be able to grow easily but not overpay initially. We can also come in and look at your current situation to determine if it's optimized. Call today! We're willing to bet you're paying too much.
Network
The HP Network Management system software has gone through a lot of name changes over the years, but if you need to learn how to best manage your HP network, this system is for you.

Our technicians not only use HP Network Management system, sometimes called BTO or HP OpenView, but they teach it as well. If you need someone to help oversee your system or if you want to train your IT support staff, call us, don't call tomorrow, call right now.
What Rob Says
We've been working with HP for many years and I actually teach some of the classes myself all these years later. They change the name a lot but the software is solid and we use it ourselves.
Rob
CEO Acumen Consulting
Customers Receiving Support:
BUSINESS HOURS
Monday – Friday: 8am – 5pm
Saturday – Sunday: Closed
24 Hour Support Service Available
Use red "Contact Us" button (right)

Use red "We are online" button (bottom)
Disclaimer: Acumen Consulting is an independent service provider of technical service for business networks. We have reseller partner agreements with all of the companies and brands for which we are offering service on acumenitsupport.com. All partner trademarks, registers trademarks, company names, product names, and brand names, are the property of their respective owners. We provide ONLY reseller services for the products listed.