HP BTO (HP OpenView) – the best system monitoring
Monitoring your system is a time consuming process and we can help you maximize the HP BTO (HP OpenView) monitoring system for the best results for your business. With the Network Node Manager NNM and NNMi you can understand your network and make critical business decisions.
As your business grows your network becomes larger and larger. It quickly reaches the point where one person, no matter how diligent, can't keep track of everything that is going on. That's where HP BTO OpenView comes into play. It's a network monitoring tool which keeps track of all the thousands and millions of pieces of information that keep your network up and running. It gives your network team information by which to do their job.
With HP BTO OpenView you get world-class network monitoring which means you're doing business instead of dealing with computer and network problems. Our expert technicians know the ins and outs of the HP BTO OpenView monitoring tool and we can help you get it installed and configured properly. You don't have to run every report if it isn't something that concerns your network setup. Run the reports you need and learn how to monitor them to get back vital information. Stop problems before they happen and keep your business up and running a peak efficiency.
When it comes to network monitoring we highly recommend HP BTO OpenView and we'll help you with any issues that arise. Don't wait, if you're having problems call us today and we'll start finding solutions now.
Business Technology Optimization
BTO is a completely integrated end to end IT Service Management and Business Availability solution using industry leading tools from HP.
Platforms, Operating Systems, solutions.
Network Node Manager
NNM and NNMi provide powerful capabilities to enable your network operations team to efficiently manage a network of any size, reduce the business risk of downtime, and increase network service levels.
NNM and NNMi are the solutions for managing fault, availability, performance and advanced network services for your physical, virtualized, hybrid, and cloud network environments.
HP Operations Manager
Whichever version of OpenView Operations (OVO) you need, we can help you install, configure, and maintain it. OpenView allows you to work with just about any operating system be it OVOU (OpenView Operations for Unix) or OVOW (OpenView Operations for Windows).
Works with Unix, Linux, Windows, Novell, IBM Mainframes and more.
Performance Manager
HP OpenView Performance manager is a powerful graphical analysis and planning tool. It is designed to analyze and project future resource utilization and performance trends.
The agent logs and collects data, then sends alarms about that data when necessary. The agent is installed on each system you plan to monitor.
Consulting and Implementation
The HP BTO Suite of tools is an ever-growing group of software applications and it's not easy to figure out which ones will provide the best business solutions to you. We are happy to help at any or all stages of the operation.
If you haven't started yet we can help you plan your decisions. If you've got a solution but it's not working, we can fix it. If you just need periodic support, we can provide it. We're here to help you.
Smart Plugins
HP Operations Smart Plug-ins (SPIs) allow for performance and availability monitoring of packaged applications and feed that information to a central HP Operations Manager server.
SPIs extend the functionality of HP Operations Manager agents with domain expertise that knows exactly what to monitor based on the item that is being monitored.
OpenView Reporter
HP OpenView Reporter is a management reporting solution that transforms rich performance and availability data into valuable management information that IT organizations can use for service level reporting and planning.
Provides timely, accurate reports to prove IT service quality levels, including application response times and service availability, for you at regularly scheduled intervals.
HP BTO OpenView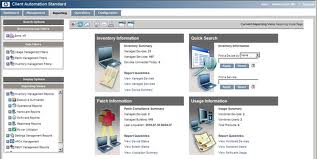 HP BTO (OpenView) System Monitoring
HP Network Managment is an ever changing and growing suite of software tools designed to help you monitor and maintain your network at peak capacity. Our technicians work with BTO products on a daily basis and have the knowledge you need to keep your systems up and running. We offer services ranging from simple consultation all the up to planning, installing, and maintaining your systems.
Top Features
Comprehensive Reporting Tool
Business Hours:
Monday - Friday: 8am - 5pm
Closed Saturday - Sunday
24 Hour Support Service Available
Service Areas
Disclaimer: Acumen Consulting is an independent service provider of technical service for business networks. We have reseller partner agreements with all of the companies and brands for which we are offering service on acumenitsupport.com. All partner trademarks, registers trademarks, company names, product names, and brand names, are the property of their respective owners. We provide ONLY reseller services for the products listed.