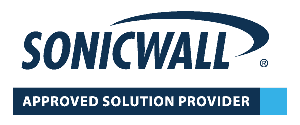 SonicWall Firewalls
SonicWall SSL VPN
Top Features
NSA firewall
TZ Unified Threat tool
SSL protection
System monitoring
Security
Virus protection
SonicWall Firewalls
We work in partnership with SonicWall to not only to provide support for many of their products but we act as a SonicWall reseller as well. This means we can diagnose your system and determine which of the SonicWall products best suits your needs, procure the proper device, sell it to you at a great price, and then help install SonicWall, configure, troubleshoot, and maintain your new system.
Sometimes you simply need a few tweaks to an existing system. It's not always easy to determine what's the best configuration for your system and our technicians will help you get it right. If your firewalls aren't working properly your business is risking catastrophic security issues. One virus can cause tens of thousands of dollars worth of damage if not more.
If you need a new firewall, if you need to update your existing system, if you need tips on how to configure your system, or if you just need a one time problem solved; we're here for you.
We will do as much or as little as you need to ensure that your SonicWall product is working at peak efficiency.
Call now and we'll get to work now.
TZ Series
The new Dell SonicWALL TZ Series is a secure Unified Threat Management firewall for small businesses, retail deployments, government organizations, remote sites and branch offices.

The TZ Series delivers effective anti-malware, intrusion prevention, content/URL filtering and application control capabilities along with broad and secure mobile platform support for laptops, smartphones and tablets.
NSA Series
This Series combines the Reassembly Free Deep Packet Inspection engine with a powerful and massively scalable multi-core architecture to deliver intrusion prevention, gateway anti-virus, gateway anti-spyware, and application intelligence and control for businesses of all sizes.

By integrating automated and dynamic security capabilities into a single platform, the NSA Series provides comprehensive Next-Generation Firewall protection without compromising performance.
NetExtender SSL VPN
NetExtender adds more power to the Dell SonicWALL Secure Remote Access 4200 and 1200, adding capabilities such as seamless and secure access to any resource on the corporate network, including servers or custom applications.

NetExtender is not a fat client. It pushes a thin client transparently onto the client's desktop or laptop and installs it automatically to facilitate this broader level of access.
ViewPoint Reporting Tool
Administrators require understanding about network use and user activity without having to sift through vast amounts of data. This reporting software graphically illustrates network activity, such as bandwidth use, VPN reporting, threats observed, Web site usage, and more.

Keeping compliant with external mandates using ViewPoint's customized reporting features is simple. All reports are comprehensive and easy to read, providing insight into usage trends and security events that, can be easily distributed.
What Rob Says
We've been working with SonicWall for many years and they make an excellent product. There are a lot of firewall choices out there and think SonicWall is among the best.
Rob
CEO Acumen Consulting
Business Hours:
Monday - Friday: 8am - 5pm
Closed Saturday - Sunday
24 Hour Support Service Available
Service Areas
Disclaimer: Acumen Consulting is an independent service provider of technical service for business networks. We have reseller partner agreements with all of the companies and brands for which we are offering service on acumenitsupport.com. All partner trademarks, registers trademarks, company names, product names, and brand names, are the property of their respective owners. We provide ONLY reseller services for the products listed.