Active Directory Consulting
Active Directory (AD) is a directory service by Microsoft used by IT services staff to control security and resources. It is not an easy tool to work with and even experienced technical support staff can have trouble with new features. Our technology support team can help your existing technicians do the install, configuration, administration, and maintenance completely. We can help a little or a lot.
An Active Directory domain controller authenticates and authorizes all users and computers in a Windows domain type network—assigning and enforcing security policies for all computers and installing or updating software. When something goes wrong the odds are that our team has seen it before.
Your Active Directory is a vital part of doing business whether you realize it or not. Your IT Support staff is constantly working with this tool to ensure your employees are able to their job and focus on mission critical applications. We work with so many different companies, from small business to Enterprise operations, that we've seen many of the issues that can occur with Active Directory.
Don't spend hours of valuable company time trying to fix a small problem when you can call us and our technicians will remote in and fix it quickly and efficiently. Our experience gives us a huge advantage when dealing with Active Directory related problems. Something might be completely new to your IT staff but something we've seen a dozen times with an easy fix. Or a not so easy fix but at least we already know that and can help you budget for the solution and implement it in a time-effective manner.
Don't waste time and money. Call us today and we'll get started right now.
Keyword: active directory consulting
Install
The Microsoft Active Directory is a complex tool and not every feature need be turned on for every business. Our trained team can help you enable the features most useful for your business without overcomplicating the process.
Installation is one of those things that only experience can fully understand. We've done so many installations our team can determine what is best for you and what is a waste of time.
Configure
When dealing with incredibly complex pieces of software like Active Directory it's important to configure the tool properly for your business. Our team will help.
As time goes some features lose their value, others need to be expanded. Configuration of Active Directory is something that changes over time. Our team can help you decide what you need today and what might need tomorrow.
Administration
Active Directory is the key to business technology administration. Your users, your security policies, your permission sets, your business.
If you need us to teach you how to use Active Directory, come in and help in an emergency, or just offer a suggestion or two; we're available. Simply, hourly rates when you need help.
Updates
Technology maintenance is not fun but it's an absolute necessity when it comes to your computers. If you neglect them it's only a matter of time until disaster strikes. Let us make sure your Active Directory is updated and working so you can concentrate on your business.
Active Directory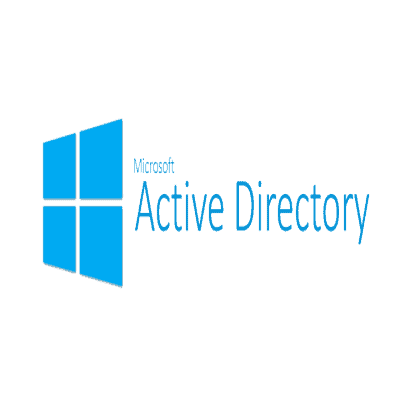 About Active Directory
The backbone of your Windows network is Active Directory. Our trained technicians will help you install, configure, manage, update, and troubleshoot. Call today – 314.333.3330
Top Features
Forest, Trees, and Domains
Customers Receiving Support:
BUSINESS HOURS
Monday – Friday: 8am – 5pm
Saturday – Sunday: Closed
24 Hour Support Service Available
Use red "Contact Us" button (right)

Use red "We are online" button (bottom)
Disclaimer: Acumen Consulting is an independent service provider of technical service for business networks. We have reseller partner agreements with all of the companies and brands for which we are offering service on acumenitsupport.com. All partner trademarks, registers trademarks, company names, product names, and brand names, are the property of their respective owners. We provide ONLY reseller services for the products listed.