Solaris
Solaris brings the reliability, security and scalability of the #1 UNIX OS to the enterprise cloud. It unleashes the power of the today's modern systems.
When it comes to UNIX solutions, this OS is the number one name in the industry. If you have a need for large OS technology that is both reliable and scalable then you should seriously consider this system as an option. They are the most trusted name in the business and thousands of business use Solaris UNIX to power their business. If your company is growing and you need to expand, then give us a call and our technicians can work through the planning stages for such a major upgrade.
If you already have a UNIX powered network but just need a little advice on configuration and setting, our technicians can help you make the right decisions. If you are looking for a larger commitment we offer monthly fees with our Managed Service offering. This means your IT budget is predictable and all problems are dealt with immediately.
It doesn't matter if you need us just the one time for a simple fix or desire regular service. We're here and we're ready to help. Call today and start solving your problems right now.
Implementation
If you are moving to a Solaris server system we can help implement it for your network. Every network is different and we can help design your system to be optimized for your setup.
With symmetric multiprocessing and support for many CPUs it's not always easy to determine the best way to use Solaris. We will help. Call today – 314.333.3330
Configuration
If you already have this OS system, we can help configure it to meet your exact network needs. It's easy to keep configurations even as you grow and this often leads to problems.
As your company changes, your network needs change as well. We can help make sure you system is meeting and exceeding all your network demands. Our experts know the various options inside and out.
Troubleshooting
Every network has it's problem moments and Solaris is no different. We can help find the problem and offer the best solution available.
Most network administrators are used to working with a single network implementation. We see various Solaris systems all the time and have a good working knowledge of the many things that can go wrong.
Consulting
It doesn't matter what version you have. Call us for a consultation and we'll help you optimize your network. Whatever the issue, we can help.
We can help you find the best OS for your network.
Solaris our Services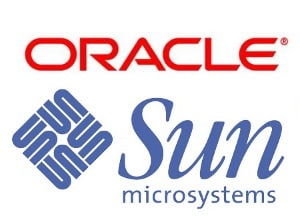 Solaris – About
Oracle Solaris Cluster 4.1 extends high availability and disaster recovery capabilities of Oracle Solaris and includes unique virtual cluster features supporting highly efficient application consolidation.
Top Features
Related Technology
Business Hours:
Monday - Friday: 8am - 5pm
Closed Saturday - Sunday
24 Hour Support Service Available
Service Areas
Disclaimer: Acumen Consulting is an independent service provider of technical service for business networks. We have reseller partner agreements with all of the companies and brands for which we are offering service on acumenitsupport.com. All partner trademarks, registers trademarks, company names, product names, and brand names, are the property of their respective owners. We provide ONLY reseller services for the products listed.