VPN Implementation
Virtual Private Networking (VPN) technology is the most effective, manageable method of connecting remote branch office networks and users to a central business network. With a virtual private networking server, the end result is secure access to files or application data from remote locations. We install your private server, configure it and manage your server technology on many platforms.
Today's business environment means that people have the option to work when they want from wherever they happen to be. This means they must have a connection to their work information. The technology that makes this connection must be both secure and reliable. We've helped many companies ensure their employees have access to data while also keeping the network security high. If your employees don't have the ability to tap into the network securely from any location, then you're missing out on valuable productivity.
When it comes to secure private network SSL, we are the experts. We've been working with VPN servers and SSL private servers for many years and know how important it is that you connect with all your employees, no matter where in the world they are located.
We can install entirely new network connectivity technology or we can ensure that your current settings are appropriate for the way you do business. We can help plan an upgrade or just troubleshoot one problem. We're happy to be either a long-term partner or a one-time consultant. We want to help you.
Call today and get started today. Why wait?
SONICWALL
We are proud to be your source for SonicWall virtual private network setup expertise. Our team of engineers has years of experience installing VPN servers with SonicWall, configuring servers with SonicWall, and maintaining the SonicWall line of firewalls. We can provide a price quote on any SonicWall product.
We can assist with device selection, installation, configuration, staff training, and ongoing maintenance of all your private servers with SonicWall. We can also provide a price quote on support and security service renewals.
Cisco
Our IT Support team provides IT Services for Cisco Firewalls installed on servers. We can help you with your entire configuration, troubleshooting, and maintenance of any VPN server when it comes to Cisco Firewalls.
Our technicians work with IT security issues every day and the problems aren't going away anytime soon. In the modern business environment securing your network is an essential part of your daily routine.
WINDOWS SERVER RRAS
The Routing and Remote Access service (RRAS) in Windows Server 2008 R2 and Windows Server 2008 supports remote user or site-to-site connectivity by using VPN servers or dial-up connections. With Remote Access you can deploy VPN connections to provide end users with remote access to your organization's network. You can also create a site-to-site VPN connection between two servers at different locations.
RRAS is a software router and an open platform for routing and networking. It offers routing services to businesses in LAN and WAN environments or over the Internet by using secure VPN connections. Routing is used for multiprotocol LAN-to-LAN, LAN-to-WAN, VPN, and NAT routing services.
VPN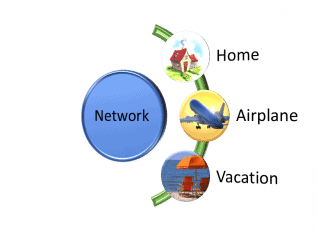 VPN SSL
Your employees need access to the data on your servers at all times of day and night. Business isn't a nine-to-five operations anymore. We can help make sure your workers have secure access to their data and can do their jobs. When it works, it's simple. When it doesn't, it's disaster. Call today to avoid disaster!
Top Features
Business Hours:
Monday - Friday: 8am - 5pm
Closed Saturday - Sunday
24 Hour Support Service Available
Service Areas
Disclaimer: Acumen Consulting is an independent service provider of technical service for business networks. We have reseller partner agreements with all of the companies and brands for which we are offering service on acumenitsupport.com. All partner trademarks, registers trademarks, company names, product names, and brand names, are the property of their respective owners. We provide ONLY reseller services for the products listed.