System Monitoring – your key network tool
Your systems are constantly working, and their performance must be optimized at all times. To ensure your network is working properly, you need to use a network tool to perform system monitoring. These tools are complex to use and often your IT support staff doesn't fully understand their capabilities.
We will help. Our technicians are constantly using system monitoring tools on dozens of networks, and the ability to properly use this network tool is key to not only fixing a problem once it occurs, but preventing problems before they happen.
Network Traffic
How much traffic is coming to through your network at any given time on any given day? This is vital information, provided by a network tool, that lets you decide on resource allocation. Whether you need more RAM or less RAM, the more you know about traffic, the better decisions you'll make.
Your network tool likely gathers this information; are you using it properly?
Immediate Alerts
When a network goes down, it's imperative that your network tool alerts you immediately. Does your system monitoring tool send out email alerts? It probably does, but you need to turn those settings on.
Our technicians can help you get the settings right for your system monitoring software. It doesn't matter how good the network tool is if you don't have it configured properly.
Intrusion Detection
This is a cutting edge feature of many system monitoring tools and its importance is obvious. If you know about an intrusion, you have a much better chance of limiting the damage.
Your network has to be connected, and that means there are security issues. If you are being attacked, it's important to know it right away. Let our technicians help you configure your network tool to show you this information.
Network Topography
Your network tool needs to give you a constant look at your network topography so that you can better respond to issues. It's more than likely that your system monitoring tool can do this, but are your technicians taking advantage of the capability?
Our technicians use our network tools on any number of networks, and the ability to see and understand the topography is vital for allowing them to do their job. Your technicians need the same tools.
Route Analytics
This is just another incredibly useful feature of system monitoring network tools. Many times, the cause of a problem can be tracked through the route taken by network packets.
Like all the rest of the system monitoring features of most network tools, it's imperative that your technicians understand how it works. We can help you understand how to turn these features on and how to understand the data they show you.
Website Monitoring
Websites always have to be up and on. If a website goes down, the cost per minute down can be in the thousands of dollars, if you are a large company. You need to know if your site is down or if it's being attacked as soon as possible. Network tools make this happen.
Let our technicians help you understand and configure your network tools to give them the best, latest, and most accuration information possible. Call today – 314.333.3330
System Monitoring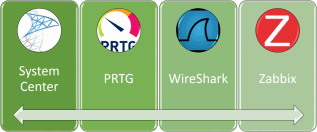 System Monitoring Tools
You must know what is going on with your network.
When is it down? When is it under stress? What nodes are where?
Keyword: system monitoring st louis
Top Features
Related Technology
Business Hours:
Monday - Friday: 8am - 5pm
Closed Saturday - Sunday
24 Hour Support Service Available
Service Areas
Disclaimer: Acumen Consulting is an independent service provider of technical service for business networks. We have reseller partner agreements with all of the companies and brands for which we are offering service on acumenitsupport.com. All partner trademarks, registers trademarks, company names, product names, and brand names, are the property of their respective owners. We provide ONLY reseller services for the products listed.