Server Virtualization
At Acumen Consulting, we recommend server virtualization for every business. When you make your next server purchase, the flexibility and ROI of virtualiation bring immediate benefits to your business.
VMware leads the way with their ESXi and Vsphere products, and Microsoft worked hard to make Hyper-V a market competitor. With these two products, every business can benefit from going virtual.
Keyword: virtualization st louis
VMWARE VSPHERE
One of the main server virtualization products is VMware. Based upon the core ESXi virtual platform, VMware Vsphere adds high availability, vMotion, and disaster recovery . We love VMware, and its flexible solutions allow us to design a virtual network for your business, no matter the size.
If you are interested in consulting on your VMware project, then please see our VMware Page for more information
HYPER-V
Microsoft Hyper-V is a great option for server virtualization. We think that nearly every new server purchase should be a virtualized environment. Advanced implementations allow High Availability (HA), Dynamic RAM, Integration Components, and Live Migration using Microsoft Failover Clustering, greatly reducing downtime and lost productivity.
Our technical staff can help you design your virtualization infrastructure. Please see our Hyper-V Page and see if we can offer your company the solutions it needs.
Virtualization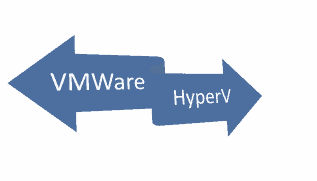 Virtual Networks – for today, for right now
Every business is always purchasing hardware. Your next server purchase should be a virtualized server. No if, no and, and no but.
Top Features
Business Hours:
Monday - Friday: 8am - 5pm
Closed Saturday - Sunday
24 Hour Support Service Available
Service Areas
Disclaimer: Acumen Consulting is an independent service provider of technical service for business networks. We have reseller partner agreements with all of the companies and brands for which we are offering service on acumenitsupport.com. All partner trademarks, registers trademarks, company names, product names, and brand names, are the property of their respective owners. We provide ONLY reseller services for the products listed.