Email Management
Acumen Consulting installs, configures, and maintains your email server. Our email management team makes sure your email systems are up and running at all times.
Microsoft Exchange Server is the most common mail server.
But we also know other Windows and Linux email servers: ipSwitch iMail, altN MDeamon, hMailServer, sendmail, and postfix. We help you migrate mailboxes and help with emergency server recovery.
Your email server is a vital piece of the network that keeps your company in communication with customers. We assist with multiple layers of SPAM and virus protection. Any downtime has a negative impact on your bottomline profits. We ensure your email technology is functioning at peak capacity at all times.
Email problems effect your entire business. Mailbox too small? Spam getting through? Key messages being blocked? We help. All of these are issues that our email management team solves. Sometimes, your own network team is just too busy to deal with email management. We're not; it's our job.
For more information on how Acumen can help with your business email management, contact us today!
MICROSOFT EXCHANGE
The Microsoft Exchange server is one of the most popular and widely implemented email solutions in the world and we currently support many clients using this system. We are familiar with the many flavors of Exchange going back to Exchange 2000 and through the current product.
Optimize Your System
If your system is currently not optimized then Call Us today so we can help you make sure your vital communication chain is unbroken.
HMAIL SERVER
hMailServer is a free email server for Microsoft Windows. It's used by Internet service providers, companies, governments, schools and enthusiasts in all parts of the world.
hMail supports the common email protocols (IMAP, SMTP and POP3) and can easily be integrated with many existing email systems. It has flexible score-based spam protection and can attach to your virus scanner to scan all incoming and outgoing email.
BLACKBERRY ENTERPRISE SERVER
Designed to meet the needs of enterprise and government, BlackBerry Enterprise Server is for organizations that have an on-premise email server and require a high level of IT control.
It can be run in environments alongside BlackBerry Enterprise Server Express for organizations that only have a subset of users that require advanced IT management.
Email Flow Diagram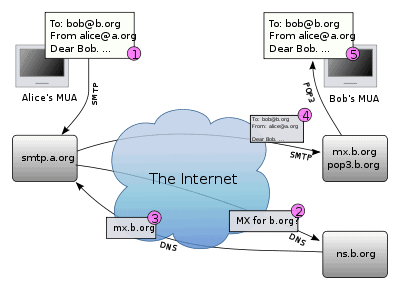 We Can Help
It doesn't matter if you need an entirely new system or just have a small problem with your current system. We offer email management for any problem, big or small. Call today to find out more. 314.333.3330
Top Features
SPAM and Virus Protection
Related Technology
Business Hours:
Monday - Friday: 8am - 5pm
Closed Saturday - Sunday
24 Hour Support Service Available
Service Areas
Disclaimer: Acumen Consulting is an independent service provider of technical service for business networks. We have reseller partner agreements with all of the companies and brands for which we are offering service on acumenitsupport.com. All partner trademarks, registers trademarks, company names, product names, and brand names, are the property of their respective owners. We provide ONLY reseller services for the products listed.