Firewalls – network security
A firewall is a device that keeps people out of your network. The safety provided by a security firewall is essential in the modern business world. Without network security your entire business is in danger. Not a little danger. A lot of danger.
You don't just need a this kind of security, you need to understand how it works or hire someone who does. Our expert team of technicians works with a variety of Firewalls for our many clients and there isn't one simple solution for everyone. Each business has different needs and it's important to purchase the right system and get it installed and configured for your business needs.
We've installed firewall systems for companies both large and small and our technicians monitor them on a daily basis. If you need help setting up your system, installing your system, or even just configuring your current setting to optimize, give us a call today!
PACKET FILTERS
The simplest form of security ensures that packets containing particular pieces of information are stopped before they get into your network. It's simple, cheap, but relatively ineffective in a complex IT support environment where sophisticated methods of penetrating a network firewall exist.
Virtually all security firewalls have packet filter built into them but it's still important to configure it properly. It's easy to exclude words that your employees might need to conduct their daily business.
APPLICATION LAYER
Application layer network firewalls are very useful in preventing virus and worm attacks on your IT network. They are also a common component of modern firewall systems.
The key is in the details. You have to configure the security firewall properly before it works properly. If configured poorly it can result in disaster.
PROXIES
A proxy server is an extremely useful security firewall in that if one network is breached your other networks remain safe. In larger network environments they are highly recommended.
A virus can devestate your entire network and prevent you from doing business. If it migrates from one network to the next eradication can be very difficult. Proxy server network firewalls are a good idea.
NAT
Network Address Translation is a service that hides your network's outgoing packets. This network firewall tool helps hide your network from what is called network reconaissance. This is simply a malicious hacker who surveys your network to try and learn more about it.
If a malicious hacker is out to attack your network specifically or just looking for opportunities it doesn't hurt to have NAT as part of your security firewall.
Firewalls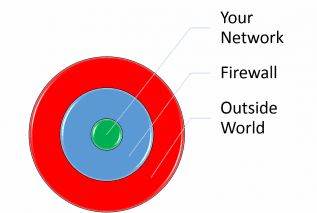 Security Firewall – safety for your network
Any network without a strong firewall isn't worth having. It will be hacked. It will be destroyed. It's not a matter of if but when.
Top Features
McAfee Enterprise Firewall
Related Technology
Business Hours:
Monday - Friday: 8am - 5pm
Closed Saturday - Sunday
24 Hour Support Service Available
Service Areas
Disclaimer: Acumen Consulting is an independent service provider of technical service for business networks. We have reseller partner agreements with all of the companies and brands for which we are offering service on acumenitsupport.com. All partner trademarks, registers trademarks, company names, product names, and brand names, are the property of their respective owners. We provide ONLY reseller services for the products listed.