Offsite Backup Solutions – for you, forever
Offsite backup is crucial for any modern business. Our tailor-made offsite data backup meets the needs of small, medium, and enterprise level businesses and provides a backup solution for your data storage needs.
Your data is your company, and our backup solution means that you're covered from simple mishaps to major catastrophes. Our colocation offsite backup servers ensure that even if something happens in one location, your data is safe. Our servers reside in climate controlled locations with backup power and state-of-the-art fire protection systems.
If you lose your data, you could potentially lose your business. Catastrophe in the shape of fire and flood are constant threats to your business. Our pricing is very reasonable, and we don't charge for every added feature. We offer simple to understand and easy to implement plans that can be scaled up as your business grows. Call now to find out more.
See our Hosting Site for more Information
Colocation
Colocation has been the buzzword for offsite backup ever since hurricane Katrina destroyed entire city blocks in New Orleans. We have colocation servers in multiple cities throughout the United States, and your offsite backup data is always safe with us.
If one of our servers goes down, then one of our colocation servers immediately takes the load while we fix the first one. This means your offsite backup data is always there and always available. Our colocation servers are there for you.
Backup Storage
Your backup storage solution is an important part of the business decisions you make every day. If your backup solution provider isn't performing seemless daily backups, then you are in danger of losing all your data. If your backup solution provider doesn't have colocation servers, then you risk catastrophic data loss.
It can be as simple as losing one important file when a big meeting is minutes away or losing an entire database filled with customer orders. Offsite backup is a business necessity.
Virtual Backup Solutions
Our data backup solution involves virtual servers, and this means that we can add more space instantly when you need it but not before. The ability to scale the size of the offsite solution is an important consideration when determining which offsite backup provider your business will go to.
With our virtual offsite backup solution, we can easily upgrade your data storage at instant notice. We'll give you more room the second you need it and never let your data fail to backup.
Our Fees
It's pretty simple. $25 base fee for up to 25 GB of storage with an additional $1 fee for every GB above 25 and a $5 fee for each server or workstation. No setup fee, no contract, no maintenance fee, no startup fee, and live technicians based in the St. Louis, MO able to answer your calls.
We offer a 30-day trial on offsite backup. Give us a call right now 314.333.3330 and get started today.
Microsoft Data Protection Manager
While your files are important, there are other aspects of the network that must be part of your offsite backup program as well.
Microsoft's Data Protection Manager is part of their System Center family and allows you to protect and recover Microsoft workloads, such as Exchange, SQL Server, SharePoint, Hyper-V, file servers and client computers. This ability to recover information is absolutely vital to your business operations.
SAN Replication
Your storage area network is vital for your network operations, and it must be replicated on a regular basis in order to assure constant access to your data. We can help setup your data replication to ensure that even if disaster strikes, you can recover your data.
It's not just about offsite backup. It's about all your data, all the time. If you've ever suffered a catastrophic loss of data, you know the importance of offsite backup. If you haven't suffered catastrophe, count yourself lucky, but don't tempt fate. Call now and get your data safe.
Offsite Backup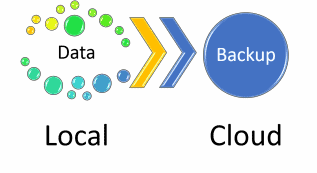 Offsite Backup Summary
New Orleans and Katrina was a nightmare. So much data stored on site and underwater. Offsite backup is the only right solution. If you're not backing up your data on an automated, regular schedule; you're asking for trouble.
Top Features
Related Technology
Customers Receiving Support:
BUSINESS HOURS
Monday – Friday: 8am – 5pm
Saturday – Sunday: Closed
24 Hour Support Service Available
Use red "Contact Us" button (right)

Use red "We are online" button (bottom)
Disclaimer: Acumen Consulting is an independent service provider of technical service for business networks. We have reseller partner agreements with all of the companies and brands for which we are offering service on acumenitsupport.com. All partner trademarks, registers trademarks, company names, product names, and brand names, are the property of their respective owners. We provide ONLY reseller services for the products listed.