Virtual Desktop Infrastructure – VDI
Acumen Consulting provides design, implementation, configuration, consulting, troubleshooting, and repair of VDI systems from Microsoft, Citrix, and VMware. We can provide a little or a lot depending on your needs. Not all companies need the same setup, and our experience with a variety of products and businesses range in size from small to enterprise, which means we will find a unique solution that meets your specific needs. We don't offer a single option or even one option with a few features. We'll examine your system and find actionable solutions to your VDI needs.
Desktop Virtualization allows a user to have the same desktop environment regardless of which physical PC they use – including remote PCs. With advanced VDI techniques, even high-end graphics workstation capabilities are possible including Revit, AutoCAD, and PhotoShop.
Virtual Desktop Infrastructure is often the best model for the modern office because it means you only deploy software to employees that need and they have access to their software no matter where they are working. Not every office is ideal for this setup, but when necessary it provides many advantages. We'll help you decide if you're ready to create a Virtual Desktop environment and if so which one to use.
We're also happy to come in and look at your existing solution and troubleshoot any problems. We can also configure your existing system to make sure it is running at peak efficiency. It's not always easy to understand the capabilities of a VDI and we can help make sure you don't make common mistakes.
Call today and we'll start finding solutions for you today.
Assessment
Our IT Support team will come to your location and determine if Virtual Desktop Infrastructure is right for your network. We think eventually everyone will have VDI but making the transition today isn't always right for every company.
Every network is different and every business has its own structure. We'll analyze your business and give you answers to your questions.
Network Setup
Once you determine you want a solution, we'll help implement all the changes and make sure your transition is as smooth as possible.
Our technicians have experienced many of the issues that arise during a transition and can anticipate any problems before they occur.
Low-frequency Maintenance
Once your VDI system is in place we'll make periodic, scheduled maintenance visits to make certain your new VDI network is up and running at peak efficiency.
Regular visits are vital to making sure major problems don't take down your network. Our team will make scheduled visits to ensure no problems on are the horizon so you can work at peak efficiency all the time.
Specialized Expertise
We're a virtualized environment and that means we've experienced many of the issues involved with VDI. With any cutting edge technology there are always nuances to the tool.
Your in-house network support team might not have any experience with VDI and we can simply provide consultation services while they do the hard work of setting up the network.
VDI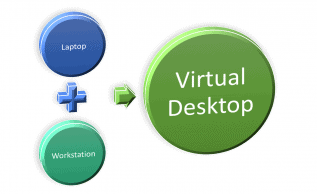 VDI – About
We'll give you the facts about VDI and help you decide what's the best move forward.
Top Features
Thin Client, Tablet, Smartphone
Related Technology
Business Hours:
Monday - Friday: 8am - 5pm
Closed Saturday - Sunday
24 Hour Support Service Available
Service Areas
Disclaimer: Acumen Consulting is an independent service provider of technical service for business networks. We have reseller partner agreements with all of the companies and brands for which we are offering service on acumenitsupport.com. All partner trademarks, registers trademarks, company names, product names, and brand names, are the property of their respective owners. We provide ONLY reseller services for the products listed.