Business Network Support
Your computer network is vital to the success of your business. If your network isn't working, then your employees can't do their job. Our IT Network support team is dedicated to making sure your problems are resolved quickly and properly.
Support is not an easy job and requires expertise in many different areas. Our team handles hundreds of networks of all sizes for a variety of companies, and that experience allows us to help ensure your network is up and running optimally. We employ strong network monitoring tools so that we can gather information and make informed network support decisions. This allows us to circumvent problems before they happen. When a problem arises, our team of technicians get to work immediately to solve it.
Every hour your network is down is time that your employees don't spend doing their work. Our network support team understands how time sensitive issues must be solved not only quickly, but properly. There's no sense fixing something if it's just going to break again. We take the time to understand the problem and fix it right.
So if your network isn't running properly or you want an entirely new network, give us a call.
Whether you need to upgrade your network because you've grown or simply need to ask a one-time question, we're here for you. Call now for answers.
Virtualization
We offer several server virtualization solutions for your company. Everyone has unique needs and we create the best virtual network environments for both small companies and large corporations.
In addition, we can work with VMWare, Hyper-V, XENAPP, or other virtual solutions.
DESIGN, INSTALL, MAINTAIN
Whatever your network support issue is, we can help. If you need a complete overhaul we'll take you from design through implementation. If you simply need a single problem solved then we're here to help.
Long-Term Network Support
We can work with any system and come up with long-term solutions that work. Sometimes it's easier to patch a problem, sometimes it's better to go with a big fix. But most of all, we'll help you make the best network support decision for your unique circumstance.
Monitoring
Network monitoring is a vital part of network support and we're experienced with a number of industry standard tools. Therefore, we can help setup a dynamic monitoring system that alerts you before problems arise.
In addition, we work with System Center, Zabbix, WireShark, HP BTO OpenView, PRTG, and can help you optimize your network monitoring. Call today to find out more!
Security
Besides making sure your network is functioning the most important network support task is to make sure it is secure. So if your network is vulnerable it is in serious danger of being compromised.
Stay Secure
When it comes to your network security you can't take any chances. Our network support team can find the right solution for you.
Servers
Servers are the backbone of any network and we offer support for Windows, Linux, HPUX, and other server lines. Sometimes you need a complete overhaul, sometimes a little tweeking. We can help you decide.
Keeping your servers online all the time is one of the most important jobs your network support team does. It can be difficult for an in-house network support team to deal with new servers. So that's why our team works with many different servers for many different clients. We're the experts.
Network Support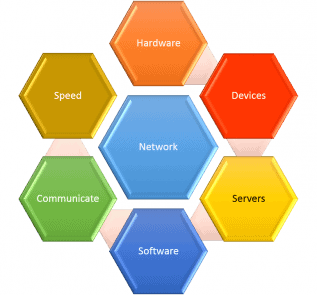 About Our Network Support
We'll help solve your network support issues. At Acumen, there's no sugarcoating real problems and leaving you hanging for the next time. So our team gives honest recommendations and sometimes that means spending money. We want your network to work today and next year.
Top Features
Router and Switch Engineering
Related Technology
Business Hours:
Monday - Friday: 8am - 5pm
Closed Saturday - Sunday
24 Hour Support Service Available
Service Areas
Disclaimer: Acumen Consulting is an independent service provider of technical service for business networks. We have reseller partner agreements with all of the companies and brands for which we are offering service on acumenitsupport.com. All partner trademarks, registers trademarks, company names, product names, and brand names, are the property of their respective owners. We provide ONLY reseller services for the products listed.