Aerohive – wireless network access
When it comes to a wlan network infrastructure Aerohive might be a company you've never heard of before but they make high-quality Wireless Access Points that require very little hands-on maintenance and deliver high-powered performance.
Aerohive's wLAN access points are an innovative class of wireless infrastructure equipment with cooperative control technology that provides the benefits of a controller-based wLAN solution, without requiring a controller or an overlay network.
Out technicians love installing wireless access point using Aerohive technology because they are relatively easy to setup and require little maintenance. This makes our customers happy because they are very cost-effective. When it comes to wireless access points; Aerohive is the name.
If your office isn't setup with wireless access points then you are denying your employees the ability to access their network no matter where they are sitting. If they need to move to the conference room or set up at a new workstation it's no problem.
Let us show you why Aerohive wireless access points might be the solution for which you are looking.
AP350
The AP350 3×3:3 stream indoor industrial wLAN AP is designed to deliver higher throughput with the new 3 stream laptops and to compensate for consumer and other low power Wi-Fi devices.
With multiple radios and the ability to provide service concurrently on both 2.4Ghz and 5Ghz bands, the AP350 can provide up to an aggregate data rate of 450 Mbps.
AP170
The AP170 wLAN uses high power, high receive sensitivity radios and has a robust environmental range, allowing enterprises to affordably deploy outdoors virtually anywhere.
This device is specially designed for outdoor high-bandwidth-demand wireless deployments in harsh environments.
AP121
These dual-radio, dual-band, 2×2 MIMO access points with internal antennas are ideal for high-performance indoor use and simultaneous dual band operation.
Our technicians recently deployed a group of these devices and the speed and ease of their setup figuratively, not literally, "blew their minds". We can't recommend them enough.
Aerohive WAP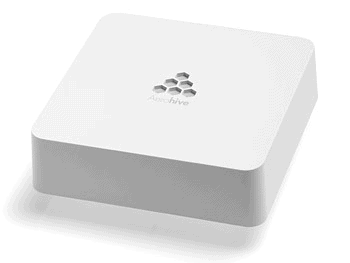 Aerohive – WAP for you
Aerohive Wireless Access Points are organized into groups that share control information between them and enable functions like secure and fast L2/L3 roaming, coordinated RF management, security, QoS, and mesh networking. This sharing capability enables a next-generation wireless LAN architecture that is easy to deploy and expand, as well as reliable, scalable, high-performing, and optimal for voice over wLAN – all without a controller.
Top Features
Related Technology
Customers Receiving Support:
BUSINESS HOURS
Monday – Friday: 8am – 5pm
Saturday – Sunday: Closed
24 Hour Support Service Available
Use red "Contact Us" button (right)

Use red "We are online" button (bottom)
Disclaimer: Acumen Consulting is an independent service provider of technical service for business networks. We have reseller partner agreements with all of the companies and brands for which we are offering service on acumenitsupport.com. All partner trademarks, registers trademarks, company names, product names, and brand names, are the property of their respective owners. We provide ONLY reseller services for the products listed.