Avaya Unified Communications
Enterprises of all sizes depend on Avaya for unified communications solutions and technology that improve efficiency, collaboration, customer service, and their ability to compete in the modern business world. With Unified Communications you have a single tool which takes care of all your communication needs. This means that one tool doesn't have to navigate between hardware to try and establish connections. A single solution makes things simpler and less likely to have problems. This eliminates inefficiencies in communications and make your organizations more productive and more responsive.
In the modern business office communication is vital to your financial bottom line. If you don't have unified communication you increase the potential for problems. Every minute your employees can't communicate with each other and with clients is lost revenue and lost opportunity.
Our technicians will help you make an informed decision about Avaya and their Unified Communication options. We'll get you set up with the right network for a business of your size and needs. We'll maintain and replace your phones as time goes by and you grow as a business.
Call us today and we'll get started right now!
Notification Solution
The Avaya Notification Solution helps businesses and agencies communicate better about critical events.
To prepare for a significant event or threat, use the notification system to define processes and identify people to reach during the crisis.
Avaya One-X Communicator
This rich Unified Communications client provides users with simple, intuitive access to everyday communications tools.
This multi-platform software client can be deployed on desktop or laptop computers running various operating systems.
Avaya One-X Mobile
This softphone client lets mobile users quickly connect to the right people, at the right time, through a broad choice of mobile devices.
Whether traveling, teleworking from a partner's office, or roaming the main campus for meetings, Avaya one-X Mobile lets a user quickly connect to the right people, at the right time.
Mobility and End User Clients
This group of Avaya communications applications and collaboration tools gives users intuitive access to everyday communications that can help increase productivity.
Single-number access keeps employees available to customers and colleagues. Single-identity features deliver an employee's business identity with all outbound communications.
Unified Messaging
The Avaya Unified Messaging platform provides call answering, voice messaging, and speech capabilities.
Increased productivity boosts and quick, effective collaboration spans the enterprise, helping you improve service, revenue, and customer sat scores.
VDI Communicator
This Avaya software solution resolves the challenges of using VDI to deploy and support Unified Communications on end-user desktops.
Avaya VDI Communicator displaces the need for desk phones while enabling high call quality and Unified Communications for end users.
Avaya UC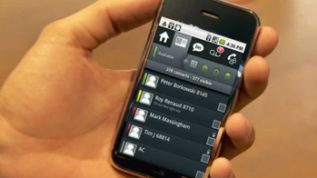 Avaya Unificed Communications – About
Keep collaboration flowing. Protect productivity and customer service. Incorporate mobile and video technologies into your business processes.
Top Features
Flexible Notification Tool

Collaborate with Security
Related Technology
Business Hours:
Monday - Friday: 8am - 5pm
Closed Saturday - Sunday
24 Hour Support Service Available
Service Areas
Disclaimer: Acumen Consulting is an independent service provider of technical service for business networks. We have reseller partner agreements with all of the companies and brands for which we are offering service on acumenitsupport.com. All partner trademarks, registers trademarks, company names, product names, and brand names, are the property of their respective owners. We provide ONLY reseller services for the products listed.