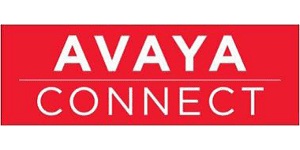 Avaya UC
Top Features
Mobile Solutions
Video Enabled
Bring Your Own Device
Seamlessly Integrated
Vendor Neutral
Reliable and Secure
Avaya Business Communication
For small and midsize businesses, a five-person start-up, a still-growing 250-employee company, a midsize enterprise with 1,000 people in multiple locations; Avaya solutions offer the right communications and collaboration capabilities to fit needs, budget, and available resources.
Avaya is a full-service technology company that provides everything from Ethernet Routing Switches, video conferencing, communication and collaboration, messaging, network management and more. We're proud to work with Avaya to provide our customers with state-of-the-art technology and find solutions to their issues.
We believe our job is to help our clients, whether it be a long-term partnership or just a single help desk call to solve an immediate problem. With powerful Avaya tools in our arsenal, we can do anything you want. If you want to plan for an entirely new Avaya system, upgrade your existing tools, simply do some configuration work, or solve one problem, we're here for you.
The modern business environment puts a huge emphasis on communication technology, and Avaya is a fantastic solution to your business needs. You don't have to own an Enterprise corporation to leverage this technology to benefit both your employees and your customers. Seamless communication that's always up, always on, and easy to use means your business is running efficiently and productively. If you don't have this sort of communication network, you've got a problem.
Problem today? Call now and we'll get it solved today. Why wait to solve a problem, not matter the size?
Unified Communication
Integrate voice, video, and data to communicate and collaborate in real time using the mode best suited to each interaction.

Open software platform for quickly developing multi-vendor Unified Communications and Communications Enabled Business Process applications.

Enterprises of all sizes depend on Avaya for unified communications solutions and technology that improve efficiency, collaboration, customer service, and ultimately competitiveness.
Contact Centers
We will help you manage your customer experience with an end-to-end approach that expands on your existing resources and includes the latest in best practices and technologies.

With Avaya, you can create a competitive advantage by delivering a unique customer experience.

New modes of communication and consumer adoption of social media has changed the game.
Networking
Let us build you a dependable, fit-for-purpose network that delivers context-aware collaboration that is always on, simplified, and virtualized.

Perfect for local and state governments.

New communication methods change the dynamics for people, applications, and the network.
Business
We'll help to expand to simple, scalable communications that allow your employees to more easily collaborate and interact with each other, customers, and suppliers.

From basic telephony to the most sophisticated unified communications and contact center capabilities, Avaya solutions offers growing businesses flexibility, mobility, cost-effective scalability, and investment protection.
What Rob Says
We think unified communications are vital to doing business in the modern world. Avaya offers tremendous solutions and we're proud to be a reseller.
Rob
CEO Acumen Consulting
Customers Receiving Support:
BUSINESS HOURS
Monday – Friday: 8am – 5pm
Saturday – Sunday: Closed
24 Hour Support Service Available
Use red "Contact Us" button (right)

Use red "We are online" button (bottom)
Disclaimer: Acumen Consulting is an independent service provider of technical service for business networks. We have reseller partner agreements with all of the companies and brands for which we are offering service on acumenitsupport.com. All partner trademarks, registers trademarks, company names, product names, and brand names, are the property of their respective owners. We provide ONLY reseller services for the products listed.