Barracuda SSL VPN
The Barracuda SSL VPN is a powerful plug-and-play appliance built to provide remote users with secure access to internal network resources. It does this while giving administrators insight and tools for managing remote network access.
As your business grows so to does the need for your employees to access their data anytime and anywhere. In today's business environment people are at work all the time, even on vacation. You need a SSL VPN so your employees can get to their work no matter their location. Without secure access to your network your employees are at a disadvantage to those of your competitors.
Even a small business needs SSL VPN access because every hour counts. We can help assess you business network and get your VPN up and running quickly and for the right price. If you've already got SSL VPN setup but need some help with configuration and maintenance our technicians exerts. We'll help you no matter how big or how small the need. An entirely new setup or just a couple of quick setting adjustments, it doesn't matter. Call us today and we'll get started now.
We're a Barracuda reseller and we can provide support on any product you purchase from us!

Powerful
From browser-based SSL VPN tunnels to complete network-layer access using the Barracuda Network Connector, this powerful SSL VPN appliance provides tailored, secure connectivity to a broad range of users.
This scalable tool allows you to customize it for your specific network needs.
Manageable
The intuitive web UI gives instant visibility of SSL VPN status with access to policy tools and reports just a click away.
This SSL VPN also lets you look into other systems to manage their networks from any location.
Secure
With features like; multifactor authentication, virtual keyboards, Network Access Control (NAC), antivirus and a cache cleaner ensure only authorized users enter the network while communications and clients are free of security gaps.
Once your users are inside they can communicate without security fears.
Affordable
The tool is competitively priced and with no per-user fees and no spike fees.
Barracuda SSL VPN is a great value for enterprise-class SSL VPNs today.
Granular Access
For granular access, this SSL VPN makes it easy to create policies based on roles, user groups, individuals and day, date and time ranges as well as other criteria.
Your network has specific needs and the granular approach allows you to make those decisions.
Mobile
Support for PPTP and L2TP/IPsec extends the Barracuda SSL VPN's secure remote access services to smartphones, tablets and other mobile devices.
Your users will take advantage of smartphones, tablets, and other devices. It's up to you to make sure they can do their work.
SSL VPN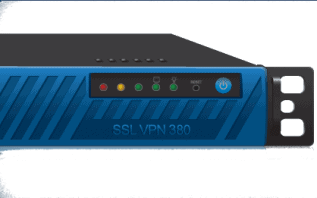 Barracuda SSL VPN – About
Securely connecting remote users to files, applications, and secure sites is vital for worker mobility as well as for business continuity and data loss prevention.
Top Features
Hardware Token Authentication

Barracuda Network Connector

Customizable User Profiles
Related Technology
Customers Receiving Support:
BUSINESS HOURS
Monday – Friday: 8am – 5pm
Saturday – Sunday: Closed
24 Hour Support Service Available
Use red "Contact Us" button (right)

Use red "We are online" button (bottom)
Disclaimer: Acumen Consulting is an independent service provider of technical service for business networks. We have reseller partner agreements with all of the companies and brands for which we are offering service on acumenitsupport.com. All partner trademarks, registers trademarks, company names, product names, and brand names, are the property of their respective owners. We provide ONLY reseller services for the products listed.