Barracuda Link Balancer
Enjoying increased bandwidth on high availability internet links while you lower costs. Those are just two reasons to choose a Barracuda Link Balancer. Starting with efficiently routing application traffic among links, the Barracuda Link Balancer adds advanced policy features for optimizing inbound and outbound application traffic.
The more traffic your network experiences the more hardware and bandwidth you need to support those moments when use is at its highest. If you control the traffic through your links you ease the maximum load and save both money and time. The less hardware you have to purchase the more money you can spend on other aspects of your business. At peak capacity points the network can get bogged down but withe Link Balancer you even out performance.
We're a Barracuda reseller and we're happy to support any product you purchase from us! If you don't know what a Link Balancer is; let alone know how to use it. That's what our friendly technicians are here to explain. We will analyze your network to determine if the Link Balancer is something you need. Perhaps you've grown over the last few years and what was once a fast network is now painfully slow. You might not need all new equipment.
Call us to find out how we can get your network up and running at peak efficiency with the help of the Barracuda Link Balancer.
Link and Load Balancing
The Barracuda Link Balancer's policy-based link-load balancing prevents traffic congestion for incoming and outgoing application traffic across diverse links.
Network congestion is a major problem and load balancing is the solution.
High Availability
Preserve traffic priorities during ISP link failure with automatic failover from primary to backup links .
VPNs also keep priorities during link failover.
More Bandwidth
Mix and match fast T1 and MPLS lines with low-cost DSL and cable – from one or more ISPs – for more bandwidth at lower costs.
The ability to use lower bandwidth for certain tasks and higher for other is extremely valuable in keeping your network running at peak efficiency.
QOS Policies
You can use applications, day and time, priority, bandwidth and contention priorities to implement effective link-level QoS.
With a wide variety of priority options you can make sure your network is sending through the most important data first.
Inbound Link Balancing
The Barracuda Link Balancer has a built-in DNS server to route inbound requests to the appropriate server through the link with the most capacity.
When you've got many servers it's important to make sure the data is getting routed to the one with the most available bandwidth. This ensures traffic will arrive in a timely fashion.
VPNS
For secure site-to-site connectivity the Barracuda Link Balancer provides VPNs that are load balanced across links.
VPNs maintain priorities during failover ensuring that critical services are preserved.
Link Balancer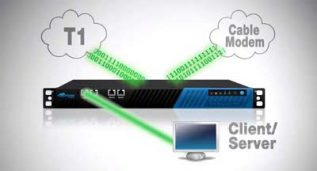 Barracuda Link Balancer – About
The Barracuda Link Balancer sets the standard for features that provide flexible, affordable routing and traffic management over multiple Internet connections.
Keyword: barracuda link balancer
Top Features
Related Technology
Business Hours:
Monday - Friday: 8am - 5pm
Closed Saturday - Sunday
24 Hour Support Service Available
Service Areas
Disclaimer: Acumen Consulting is an independent service provider of technical service for business networks. We have reseller partner agreements with all of the companies and brands for which we are offering service on acumenitsupport.com. All partner trademarks, registers trademarks, company names, product names, and brand names, are the property of their respective owners. We provide ONLY reseller services for the products listed.