Acumen Consulting is a high quality VOIP Phone System installer in the St Louis region.
Modern phone systems provide a significant cost saving over legacy PBX systems.  Voice over IP allow office phones to connect over Ethernet cable instead of dedicated phone wires.  These systems also provide advanced features for phone systems such as rapid extension changes, automated attendants, call groups, and special forwarding rules.
With SIP-based Internet voice services, you can reduce your phone bill by over 50%.  Monthly service saving can pay for a new VoIP phone system within 12 months.  Ask us to show you how you can save.
We can help with complex configurations and sound issues, VLAN configuration, QoS configuration (Quality of Service), and Power over Ethernet (PoE).
We can help with ring groups, auto attendant / digital receptionist configuration, mobility concerns, and call center management.
There are a number of VOIP for business phone services available.
Keyword: phone systems pbx st louis
CISCO UNIFIED COMMUNICATION
Cisco provides a wide array of VOIP phones for the modern office. We've installed several such business phone services for our clients. Every setup has it quirks and our experience will save you money.
See our Cisco Phones page and learn how we can help you navigate installation, configuration, and maintenance troubleshooting issues.
3CX PHONE
3CXPhone is a Windows- or Linux-based phone system.  This is our preferred option for new installations.
We love 3CX and are happy to help you setup your business phone system. See our 3CX Phone page for more details!
Asterix
The Asterisk phone system is an open source phone system.  There are several variants available in the market.  We can help with your Asterisk system issues.
Phone Systems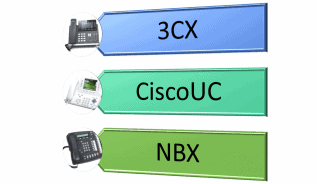 VOIP for Business – solutions for the modern office
If your VOIP business phones aren't working properly, do not wait, call us now. Our technicians work with these business phone services every day and we know how important they are to your company. Don't wait any longer. Get it right, get it now – 314.333.3330
Top Features
Cisco Unified Communication
Business Hours:
Monday - Friday: 8am - 5pm
Closed Saturday - Sunday
24 Hour Support Service Available
Service Areas
Disclaimer: Acumen Consulting is an independent service provider of technical service for business networks. We have reseller partner agreements with all of the companies and brands for which we are offering service on acumenitsupport.com. All partner trademarks, registers trademarks, company names, product names, and brand names, are the property of their respective owners. We provide ONLY reseller services for the products listed.