Virus and Spyware Removal – one call away
We provide emergency support for virus and spyware removal, as well general malicious software removal from server and desktop operating systems. In addition, we will provide a centrally managed virus detection and virus removal system to help prevent future infections. It doesn't matter if you are running a one-person operation or a small business; you still need virus and spyware protection.
The internet is loaded with malicious software, and new ones are being created every single day of the year. If you are not protected from infection, it is only a matter of time until catastrophe strikes. No matter how diligent you are, virus and spyware code can be embedded inside a website you visit. Virus and spyware code can be embedded inside a picture you look at. If you do not have virus and spyware protection installed on your network, you are vulnerable.
Our clients report virus infections on a nearly daily basis. Virus delivery systems are becoming increasingly sophisticated, and end users can easily infect their own systems through common errors. If you're infected, then call right now. Every second counts. Even if you have good protection, there is the possibility that an employee accidentally brings in malicious software and your infect your network.
Once you have been infected, it's not always easy to remove the infection. If you try it yourself, you are wasting valuable time, and there is every chance you'll miss part of the infection. Then, the virus and spyware will simply copy itself back onto your network. Our IT support team deals with these sorts of infections all the time, and we know how to quickly and efficiently remove them keeping your downtime to a minimum.
Do you need protection? Call today. Have you grown and need a more mature protection system? Call today. Do you have an infection right now? Call right now. We'll be out to fix it right now.
MICROSOFT FOREFRONT
This is a family of line-of-business IT security software made by Microsoft Corporation. Microsoft Forefront products protect computer networks, network servers (such as Microsoft Exchange Server and Microsoft SharePoint Server) and individual devices.
ForeFront is a great virus protection tool from Microsoft for business.
SYMANTEC ENDPOINT PROTECTION
Developed by Symantec Corporation this is an antivirus and personal firewall product leveled at centrally managed corporate environments security for servers and workstations.
For name recognition there is no better than Symantec. They've been in the virus detection and virus removal business for as long as anyone and they know what works.
VIPRE BUSINESS ANTIVIRUS
This solution is a cost-effective and easy-to-manage business virus protection for small and medium-sized businesses.
It's the right price and effective. What more do you want from your malicious software removal tool?
F-SECURE BUSINESS ANTIVIRUS
This is a strong antivirus solution for modern business systems. We find it easy to work with and that it provides excellent security.
.
F-Secure isn't the best known virus removal tool in the business but it works and that's what important. Let us show you how.
TRENDMICRO BUSINESS ANTIVIRUS
This product provides antivirus, antispyware and anti-spam, data loss prevention via attached devices, prevents access to risky websites, data loss prevention via email, multilayer spam prevention, and integrated Mac protection.
This is a full service malicious software removal tool that works for Apple products. Most businesses don't rely on Mac computers but many have at least a few. This is an incredibly useful virus removal and virus prevention tool for your company.
SOPHOS BUSINESS ANTIVIRUS
This suite protects you everywhere, from your network, to your servers, endpoints, and mobile devices.
Sophos is a full-service malicious software removal tool working with every part of your network. Many tools work only on one level and the comprehensive virus removal nature of Sophos is a great choice for one-stop shopping.
AVG BUSINESS ANTIVIRUS
This software gives you light, effective protection that is as agile as your business. It keeps all the essential features in but removes the complex enterprise features that you just don't need.
AVG is great little virus removal and virus protection tool for home or small business use.
TRAINING
We offer short seminars for your employees on ways to avoid getting a virus on their computer. Attacks are becoming more sophisticated but through some relatively simple practices you can avoid the costly and time-consuming process of having to remove a virus simply by avoiding it in the first place.
We think every person who works on a computer connected to the internet or outside email should sit in on this one-hour seminar. We can deliver it anywhere, anytime. Call and make an appointment.
Virus Removal – concepts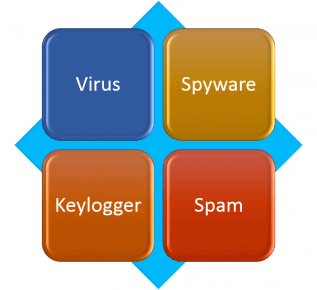 The Virus Threat – your security is at stake
Malicious software is everywhere and the dangers are all too real. We can help.
Top Features
Related Technology
Business Hours:
Monday - Friday: 8am - 5pm
Closed Saturday - Sunday
24 Hour Support Service Available
Service Areas
Disclaimer: Acumen Consulting is an independent service provider of technical service for business networks. We have reseller partner agreements with all of the companies and brands for which we are offering service on acumenitsupport.com. All partner trademarks, registers trademarks, company names, product names, and brand names, are the property of their respective owners. We provide ONLY reseller services for the products listed.