Sophos UTM and Us
The Sophos SG Series Appliances offer excellent Unified Threat Management for the modern business world. It's not enough to just have a firewall or just have email protection anymore. It's important that your network is protected from all dangers. The benefits of a modern Unified Threat Management system is that all your security is going through hardware and software that is designed to work as a team.
Sophos is one of the most trusted names in security and their systems currently protect countless numbers of computers all around the world. One of the major advantages of a tool like this is that you get all your security from a single box which makes maintenance, updates, and configuration significantly easier. This means a savings in time and money for you.
While your business likely doesn't have anything to do with networking and security it's a simple fact that without such defenses measures in place you put the entire company at risk. You must have a secure network and we highly recommend going with a Unified Threat Management system like Sophos.
If you have four or five different pieces of equipment and software protecting your network and you want to consider Sophos, just give us a call and we'll walk you through the benefits of the tool. We'll help purchase the equipment and get it setup and configured properly.
No issue is too small. If you just need help with a setting or two, give us a call and our expert technicians will walk you through the process or remote in and do it themselves. Don't put up with problems. Call today and we'll start helping you now.
What's New
Advanced Threat Protection, Smarter Secure Web Gateway in a unified product, Simpler email encryption and DLP, Faster IPS, optimized for the best performance, Safer Web Servers with reverse-proxy authentication
Flexible Deployment
It installs quickly and easily hardware, software or a virtual appliance or even in the cloud.
Licensing options include individual protection or a variety of pre-packaged choices.
Centrally manage multiple appliances through IPsec VPN tunnels with the Free UTM Manager
Simplicity
With Sophos Unified Threat Management every feature is available on every appliance,
Nothing is more than a few clicks away!
Reporting
Built-in reporting means you'll know exactly what's happening with your users. Fix problems fast and shape your policies. Keep your users secure while boosting network performance. Get detailed reports quickly and easily.
Fast
You get super-fast response no matter what deployment you choose. The tools are designed to work together to get things done fast.
Sophos UTM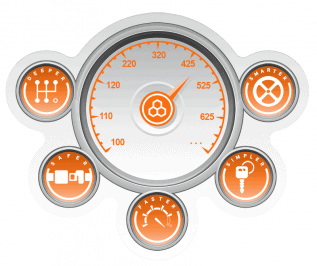 About Sophos Unified Threat Management
When a single tool provides all your security you save huge amounts of time and effort trying to coordinate protection features. With Sophos UTM you get all you need in single box which can be configured to meet your unique needs.
Top Features
Centralized UTM Management

Two-Factor Authentication

Advanced Threat Protection

Customizable Web Filtering

Complete Email Protection

Proven Endpoint Antivirus
Related Technology
Business Hours:
Monday - Friday: 8am - 5pm
Closed Saturday - Sunday
24 Hour Support Service Available
Service Areas
Disclaimer: Acumen Consulting is an independent service provider of technical service for business networks. We have reseller partner agreements with all of the companies and brands for which we are offering service on acumenitsupport.com. All partner trademarks, registers trademarks, company names, product names, and brand names, are the property of their respective owners. We provide ONLY reseller services for the products listed.