VMware – VSphere virtualization
Acumen IT Support is a proud to be a VMware Registered Professional Partner. Our team of engineers has years of virtualization experience as both trainers and implementation engineers.
Our own network is built on VMware vSphere and we encounter real world problems and derive network solutions constantly. Our experience with the virtual environment has been almost completely positive and we cannot recommend it enough.
It doesn't matter if you are a small business or an Enterprise company when it comes to virtualization and VMware vSphere technology. Virtualization will save you money in terms of hardware purchases and it will allow your IT staff to track your network with much greater ease. Virtualization with VMware vSphere is not something for the future, it's a fully developed technology that will immediately and positively impact your network and your bottom line.
If you a thinking about moving to a virtual network then let our technicians explain how VMware vSphere works and how it might be applied to your network. We'll help you plan the transition and then implement it seamlessly so your employees don't even know anything has change.
If you already have a VMware vSphere virtualized environment but need a little help with configuration and troubleshooting then don't hesitate to call. Our techs have likely seen the problem before and will solve your issue quickly and efficiently. For one time calls or for long term Managed Services we are your best choice.
Call today and we'll get to working fixing things right now.
vSphere
VMware vSphere is the industry's leading virtualization platform for building cloud infrastructures.
vSphere enables you to run business-critical applications with confidence and respond to your business faster while accelerating the shift to cloud computing for existing datacenters.
High Availability
With VMware your downtown is minimized because any physical machine failure is followed by an immediate restart of the Virtual Machines.
Even with the best IT service downtown is a problem that physical machines can not completely eliminate. VMware Virtual Machines are up and running much more quickly.
vMotion
Server maintenance is a fact of life in the physical server world. By migrating virtual machines between hosts it doesn't have to be that way in a virtual environment.
It's so simple to ensure that your applications are running in a virtual environment you'll wonder why you didn't switch long ago.
Workstation
VMware Workstation is best way to run a full web or cloud environment right with Linux, Windows, or ESD.
It runs over 600 different Operating Systems and is extraordinarily versatile.
Pricing
We can provide a price quote on any VMware product. We can assist with device selection, installation, configuration, staff training, and ongoing maintenance.
We can also provide a price quote on support renewals.
Training
Our technicians are not only capable of finding solutions to your network issues but we can show your personnel how to best analyze your network and come up with a VMware solution.
Furthermore we can train your technicians on how to install and configure the VMware solution for your particular network. Every IT system is different and requires custom solutions. Call Us today and we can get started making your life easier.
VMware Virtualization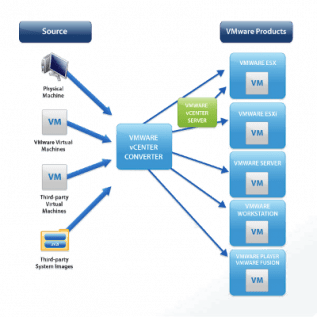 VMware VSphere – the future is here
Virtualization technology is here and it's already mature. If you are thinking about making a server purchase then you must look into virtualization. VMware will save you money, bottom line.
Top Features
Related Technology
Customers Receiving Support:
BUSINESS HOURS
Monday – Friday: 8am – 5pm
Saturday – Sunday: Closed
24 Hour Support Service Available
Use red "Contact Us" button (right)

Use red "We are online" button (bottom)
Disclaimer: Acumen Consulting is an independent service provider of technical service for business networks. We have reseller partner agreements with all of the companies and brands for which we are offering service on acumenitsupport.com. All partner trademarks, registers trademarks, company names, product names, and brand names, are the property of their respective owners. We provide ONLY reseller services for the products listed.