Cisco UC5xx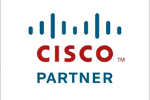 I was at a client with a Cisco UC560.
The client requested that callers could ring back the operator after being forwarded to an extension and hitting an employee's voicemail. Typically this action would be done by pressing 0, however, this did not work.
Cisco UC5xx Solution:
It turns out that starting with CCA 3.1, the preferred DTMF method is RFC 2833.
For systems starting from factory default…
CUE will be reconfigured with rtp-nte.
This will be reflected on any dial-peers targeting CUE.  Additionally, existing systems, which update their SIP trunk, will also be updated on both sides.
However, there is a known defect with CCA 3.1 (CSCtr84220). When making any changes from the Voicemail UI.
Unfortunately, this will make CCA reconfigure only the CUE DTMF without updating the dial-peers.
After hitting this issue…
You will need to either update CUE dial-peers from CLI (dtmf-relay rtp-nte) or from CCA.
You can do this by…
Resetting the voicemail and/or auto attendant numbers to get those dial-peers updated.
CCA 3.1.1 is out now!
The new update fixes the bug during initial configuration.
Visit our Network Support site
For additional help, visit Cisco's Support Page by clicking on the link below:
https://www.cisco.com/c/en/us/support/index.html
https://www.acumenitsupport.com/wp-content/uploads/2020/07/Acumen-Logo-2012transparent-300x136.jpg
0
0
Dave Mueller
https://www.acumenitsupport.com/wp-content/uploads/2020/07/Acumen-Logo-2012transparent-300x136.jpg
Dave Mueller
2012-01-20 16:38:41
2018-07-23 14:13:59
Call/Ring back operator from voicemail cisco uc5xx