Speed Test for NAS
I recently bought a new router (Linksys e3000) that has support for usb hard drives.
NAS Solution:
After setting up the drive and sharing it out on the network I was interested in the read/write speed across the network.  I saw dismal performance with TomatoUSB firmware as well as the Toastman builds so I went back to the stock Cisco firmware.
I don't trust Windows 7's built in speed calculations (especially for reads) so I went looking for a free tool to measure the speeds.  Enter parkdale.  This is a free utility that you can point at a drive and tell it to measure the read/write speed with a specified file size.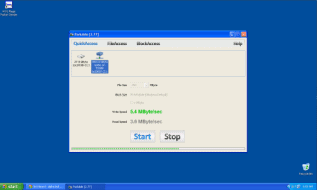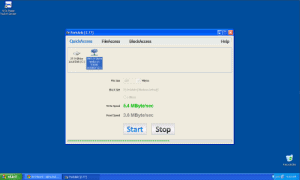 Parkdale can be downloaded for free at http://thesz.diecru.eu/content/parkdale.php
For other solutions like this contact Acumen's Network Engineers!
https://www.acumenitsupport.com/wp-content/uploads/2020/07/Acumen-Logo-2012transparent-300x136.jpg
0
0
Dave Mueller
https://www.acumenitsupport.com/wp-content/uploads/2020/07/Acumen-Logo-2012transparent-300x136.jpg
Dave Mueller
2012-02-05 14:28:30
2018-07-23 13:27:48
Speed Test for NAS