System Center – power for your IT support team
Microsoft System Center provides a comprehensive solution for change and configuration management for the Microsoft platform. What does that mean? It means your IT team, or ours, can easily understand what is doing on with your network. They can easily update systems, set defaults, manage licenses or do any of the other myriad of tasks required to keep your network up and running efficiently.
Microsoft System Center lets you perform tasks such as deploying operating systems, software applications, and software updates, monitoring and remediating computers for compliance settings, monitoring hardware and software inventory, and remotely administering computers.
System Center is complex software and getting it properly setup for your network is no easy job. We can help you decide which features are best for your network and which can be left off. If you want to install the latest version of System Center or just you want a few tips on how to best configure it for your network, we're here to help. Our technicians work with a variety of networks for businesses of all sizes and we solve issues all the time.
Don't waste hours of time and effort trying to solve a problem when we might know the answer immediately. It doesn't matter how big or how small is the issue. Call us today and we'll get to work on it right now.
Configuration Manager - SCCM
This powerful tool is designed for System Center configuration manager administrators who are responsible for configuring and managing one or more System Center Configuration Manager sites.
The System Center Configuration Manager is a powerful tool and we can help you understand how to best use it in your IT support environment. We'll design, configure, install, and maintain your computer network. Otherwise we can just help troubleshoot a problem. We're here to help.
Operations Manager - SCOM
System Center Operations Manager helps administrators who have experience working within a Windows Active Directory domain environment and have a good understanding of Windows Server based network services.
This powerful tool allows you to manage your operations with confidence. Like everything else we're here to help you with whatever you need. If you just need one-time IT support for a particular problem or help setting up long-term service, it doesn't matter. We can help.
Data Protection Manager - DPM
Your data is vital and Microsoft System Center Data Protection Manager (DPM) is a great solution to the problem. You need to backup your data securely and this is the tool to do it.
We can help configure your Data Protection Manager to provide data backup for your network. Everyone has different demands on their IT support team and if you need help, just give us a call.
Virtual Machine Manager - SCVMM
Virtualization is the server technology for today. If you are not running a virtual network then you need to think about it now. It will save you in time, hardware, and most importantly in the bottom line.
We run a virtual network here and think if you're planning on making a server purchase it should be virtual. Let us help you decide!
Training
System Center is a complex suite of tools and if your IT support staff doesn't fully understand how it works then they are likely not taking advantage of features that can prevent disasters.
Our technicians teach the class. They have real-world experience with Microsoft System Center Manager and will not only help you get a certification, they will help you do your job.
System Center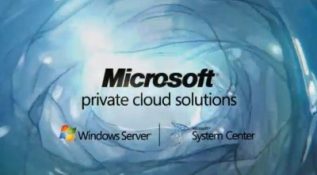 About System Center
This tool is at the heart of your network and helps administrators keep track of all mission critical tasks so that you can go about the business of doing business. Without a good network administration tool like System Center your network is in peril. Your network is key to your business, keep it running right.
Top Features
Business Hours:
Monday - Friday: 8am - 5pm
Closed Saturday - Sunday
24 Hour Support Service Available
Service Areas
Disclaimer: Acumen Consulting is an independent service provider of technical service for business networks. We have reseller partner agreements with all of the companies and brands for which we are offering service on acumenitsupport.com. All partner trademarks, registers trademarks, company names, product names, and brand names, are the property of their respective owners. We provide ONLY reseller services for the products listed.