OpenE Storage Solution
Open-E Data Storage Software V7 is a Linux-based data storage software used for building and managing centralized data storage servers – NAS and SAN.
As your company grows so do does your need to store data. The bigger the company the larger the needs. There are a lot of options out there and not everyone knows about the excellent offerings OpenE Storage offers. We work with many different companies; from small businesses to Enterprise companies, and we understand that every business needs their own setup. When it comes to OpenE Storage there are many configurations that can work for you.
If you are considering expanding your storage then give us a call and our technicians will analyze your current system and determine if OpenE Storage options are a viable solution for your business. We'll plan out the upgrade and install the storage with the proper configurations for your unique needs. By allowing us to install and configure your OpenE storage solution we'll minimize downtime and ensure things work properly the first time.
If you already have an OpenE storage solution on your network but are just having a little trouble with the configuration then we can help as well. Our technicians can easily remote in or visit in person and find a solution. We've seen so many issues with our many clients that the odds are good we'll be able to solve the issue quickly and efficiently so your employees are not affected.
No matter how small your issue, don't hesitate to give us a call. We're ready to start fixing the problem right now.
High Availability
iSCSI (SAN) Active-Active Failover boosts overall system performance and minimizes downtime since the read, write and replication traffic is balanced over two nodes.
Thanks to the Active-Active functionality, overall cluster performance is improved since the read, write and replication traffic can be balanced on both nodes.
Fast Install
Building a storage server using Open-E DSS V7 can be done in minutes! It is fast and easy thanks to the simple installation and configuration process.
Ongoing management and maintenance of the server is straightforward and user-friendly.
Full Featured NAS
Open-E DSS V7 is a fully featured NAS (Network Attached Storage) and SAN (Storage Area Network) software platform.
NAS offers support for multiple file protocols which enable you to build cross-platform solutions and SAN offers iSCSI Target and Fibre Channel Target functionalities.
OpenE DSS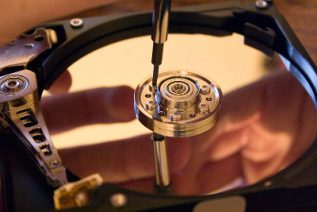 Open-E DSS – About
Building a storage server using Open-E DSS V7 can be done in minutes! It is fast and easy thanks to the simple installation and configuration process.
Top Features
Continuous Data Protection
Related Technology
Customers Receiving Support:
BUSINESS HOURS
Monday – Friday: 8am – 5pm
Saturday – Sunday: Closed
24 Hour Support Service Available
Use red "Contact Us" button (right)

Use red "We are online" button (bottom)
Disclaimer: Acumen Consulting is an independent service provider of technical service for business networks. We have reseller partner agreements with all of the companies and brands for which we are offering service on acumenitsupport.com. All partner trademarks, registers trademarks, company names, product names, and brand names, are the property of their respective owners. We provide ONLY reseller services for the products listed.