Microsoft Windows Servers
The Windows Server Family provides a solid foundation for all of your server workload and application requirements while being easy to deploy and manage.
New virtualization tools, Web resources, management enhancements, and exciting Windows 7 integration help save time, reduce costs, and provide a platform for a dynamic and efficiently managed data center.
Windows servers act as the backbone of many business networks from small business to Enterprise companies and our trained technicians have a wealth of experience in solving problems in a variety of situations. Your IT staff is used to working with particular problems associated with your network setup and this is fine but sometimes they have trouble when new issues arise.
Our team has seen so many of these problems that it is likely we'll be able to solve your problem quickly and efficiently over the phone, via remote access, or with a personal call. Don't waste your valuable time trying to solve a problem that our team can take care of in minutes. If you have even a simple problem give us a call and see if we can fix it. If you are thinking about installing an entirely new network server system or have more complex issues consider our Managed Service offering. One monthly fee takes care of all potential problems. Easy on the budget and cost-effective.
No matter what your issue is with your Windows Servers we can help. Big problem? Small problem? Call today and we'll get started fixing it right now.
Operating Systems
Our technicians have many years of experience with a number of Microsoft Operating systems including Windows Server 2012, Windows Server 2008 R2, Windows Server 2003, Windows 7/Vista/XP, and Windows 8.
If you need simple help with a broken employee workstation or more complex solutions involving servers then we can help you. Call today – 314.333.3330
Virtualization
We are a completely virtualized shop at Acumen and we can't recommend this direction enough. The benefits are endless and our experience setting up both our own system and that of many clients makes us the St. Louis experts in virtualization.
See our Windows Hyper-V Page. It is Microsoft's solution and we're more than familiar with setting up servers using it. We also offer Hyper-V training!
Business servers
When it comes to doing business no one competes like Microsoft. Their business servers have been around for many years and our experienced technicians know their ins and outs. Let us help with Exchange Server 2010 / 2007 / 2003, SharePoint 2010 and 2013, and SQL Server 2010 R2 / 2005 / 2000.
Our technicians do double-duty as trainers and we offer many courses for Exchange Server, Sharepoint, and SQL server. Contact our Training Department to find out more.
Data Backup
Your data is absolutely vital to keeping your business up and running.
We offer Microsoft Data Protection Manager (DPM) 2010 / 2007 solutions to your storage needs.
System Management
System Center is a powerful Microsoft application that has a number of different and complex parts. Our technicians not only use System Center on a daily basis but they teach classes as well.
We are happy to help with your Systems Center Configuration Manager, Systems Center Operations Manager, and Systems Center Virtual Machine Manager needs.
Windows Servers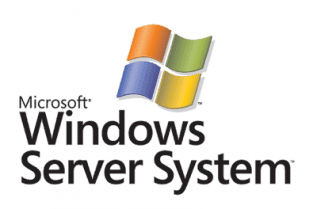 Windows Server – servers that work
When it comes to understanding how your business works there is no one like Microsoft. They make a whole line of servers to help and we support them all.
Top Features
Customers Receiving Support:
BUSINESS HOURS
Monday – Friday: 8am – 5pm
Saturday – Sunday: Closed
24 Hour Support Service Available
Use red "Contact Us" button (right)

Use red "We are online" button (bottom)
Disclaimer: Acumen Consulting is an independent service provider of technical service for business networks. We have reseller partner agreements with all of the companies and brands for which we are offering service on acumenitsupport.com. All partner trademarks, registers trademarks, company names, product names, and brand names, are the property of their respective owners. We provide ONLY reseller services for the products listed.