Linux Servers – open source solutions
Linux is a UNIX computer operating system assembled under the model of free and open source software development and distribution. Because it is maintained by a community of tens of thousands of people it is considered extremely nimble. Problems are solved quickly after they surface and your servers are updated to deal with new issues immediately.
Because Linux is free it represent a large savings when it comes to operating your network. Many of the modern internet hosting companies prefer Linux Servers because of their reliability and cost.
We can help you with a variety of Linux distributions: Red Hat, SLES, CentOS, Debian, and Ubuntu.
If you are thinking about purchasing new servers you should seriously consider Linux Servers as a viable solution. Their reliability is legendary and we use them extensively ourselves. Linux Servers are particular popular as web servers and the odds are strong that if you have a website it is being hosted on a Linux Server.
No matter what your current situation we will provide help. If you want to plan for and purchase a new Linux Server system we'll help you beginning to end. If you just need to configure a few settings on your existing Linux Servers our technicians are ready to help.
Don't put up with errors and delays. Call today and we'll get started getting things fixed now.
Keywords:  linux services st louis
linux support st louis
Web Hosting
Linux distributions are the cornerstone of the LAMP server-software combination (Linux, Apache, MySQL, Perl/PHP/Python) which has achieved popularity among developers, and which is one of the more common platforms for website hosting
When it comes to Web Hosting servers you will find that many companies prefer Linux. We use it ourselves and are happy to help you configure your systems.
Mainframes
Linux distributions have become increasingly popular on mainframes in the last decade partly due to the pricing and open-source model.
It doesn't matter what sort of IT support you want for your Linux servers, we're here to help. We can solve an emergency or be your everyday IT support provider. Call today – 314.333.3330
Linux Servers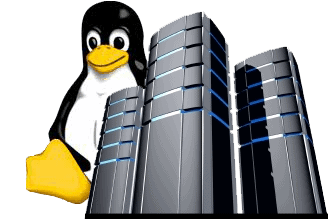 Linux Server advantages
Open source software has many advantages besides being free. Because it is monitored and changed by a legion of programmers it is a nimble server tool capable of changing quickly when circumstances dictate.
See our Server Hosting Pages for more information:
Top Features
Related Technology
Customers Receiving Support:
BUSINESS HOURS
Monday – Friday: 8am – 5pm
Saturday – Sunday: Closed
24 Hour Support Service Available
Use red "Contact Us" button (right)

Use red "We are online" button (bottom)
Disclaimer: Acumen Consulting is an independent service provider of technical service for business networks. We have reseller partner agreements with all of the companies and brands for which we are offering service on acumenitsupport.com. All partner trademarks, registers trademarks, company names, product names, and brand names, are the property of their respective owners. We provide ONLY reseller services for the products listed.