HPUX Servers – UX HP servers
In the modern business environment there is no tolerance for downtime. That's where super-reliable computer servers like HP UX servers are a must choice for your business. We will help implement, configure, and troubleshoot your system.
With HP UX servers you will contain costs, increase innovation, improve IT productivity, and generate better business outcomes. If you need new servers or need to upgrade your existing HP UX servers then we can help. Our expert technicians know the settings so that we'll optimize your network no matter the size. If you're a small business we'll get you up and running quickly and easily. If you're an Enterprise Company that needs an upgrade to one existing system we'll make sure you get the right HP UX server for your needs.
If your servers are not functioning properly it has a negative effect on your entire business. Your employees can't get to the vital business data they need to do their jobs quickly and efficiently. If you're servers are giving you trouble, don't hesitate to call us. The solution might be a simple tweak to your existing network. The longer you wait to solve problems the bigger then become.
Plan for the future with HP UX servers. We will help.
Simplify and Unify
HP provides a common, modular architecture from x86 to Superdome 2 with common management.
The simplicity of HP UX servers are one of their absolute strengths.
Dynamic Optimization
HP UX servers deliver built-in integration of virtualization and management software to dynamically optimize IT infrastructure.
We're big believers in the virtual server environment and it's no surprise that HP UX servers are dynamically optimized for virtualization.
Always On Resiliency
HP provides a proven operating environment delivering the industry's most resilient UNIX platform that ensures your mission-critical applications are always-on and secure without compromise.
Reliability is the most important word when it comes to HP UX servers. They don't go down and provide you with a stable working environment at all times.
Investment Protection and Stability
UX HP servers provide a stable operating environment powering the core of your mission-critical applications today and for many years to come, they provide exceptional value.
Unix servers powered by HP is a winning combination. Our technicians work with HP UX servers every day and can help design, install, configure, and maintain your system. Call today to find out more! 314.333.3330
HP UX 11i
It's not always easy to transition to the latest version. If you are thinking about moving to HP UX 11i then we can help in all phases.
With new versions come upated capabilities. Let us show you how to take advantages of everything HP UX 11i has to offer.
Implement, Configure, and Troubleshoot
We are a full-service operations and can help you with any problems you are encountering. We will implement new solutions, configure existing systems, and troubleshoot whatever problems arise.
If you are a regular client or a one-time caller it doesn't matter. Our technicians are here to help you solve issues and get back to work.
HP UX Servers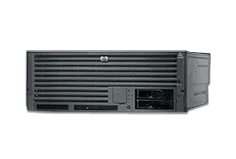 HP UX Server Support
When it comes to reliability the HP UX platform is second to none. Unix and HP can't be beat!
Top Features
Implement, Configure, Troubleshoot
Related Technology
Business Hours:
Monday - Friday: 8am - 5pm
Closed Saturday - Sunday
24 Hour Support Service Available
Service Areas
Disclaimer: Acumen Consulting is an independent service provider of technical service for business networks. We have reseller partner agreements with all of the companies and brands for which we are offering service on acumenitsupport.com. All partner trademarks, registers trademarks, company names, product names, and brand names, are the property of their respective owners. We provide ONLY reseller services for the products listed.