How Our Computer Support Helps You
Providing Computer Support means ensuring that your staff has the computer resources they need when they need them. You can call and speak to our IT help desk technicians who will determine what you need and provide the appropriate resource as fast as possible. In many cases, we can solve your problem remotely, but when you want on-site help, you can expect a knowledgeable technician fast.
Computer Support
Our team provides the day-to-day assistance that keeps your staff productive. Acumen offers support with software installations, user security, file permissions, email account issues, and virus removal. In conclusion, these are the day-to-day desktop support issues that we resolve.
Server Support
Servers are the most used, least seen devices in your network, especially when you're running a business. Most of all, they are essential to daily operations, and you need a fast response when servers stop working. In addition to non-emergency needs, our expert IT staff will help you, 24 hours a day, 7 days a week. We provide monitoring, data backup, log review, and emergency response. Rather than wait, we're there for you when you need it.
Fast Friendly Service
So you want problems solved quickly? You've come to the right place.
Our polite, courteous technicians are trained to speak plain language that you can understand. Because Acumen Computer Support gives you the confidence, your business will run properly.
Because we care!
Outside Sources
In conclusion, for more information on Computer Support, visit the CentOS Project.
Another site you can visit is Microsoft.
We always support our partners, so you can also visit Dell for more information.
Keyword: computer support st louis
Help Desk Services
Because we support you, our technicians are available for phone consultations to solve your immediate computer support issues. Call us today and we can help.
Many computer issues can be solved quickly and easily with a simple phone call. Don't waste hours trying to solve something our technicians have seen a hundred times before.
Remote Support
Our remote support tool allows our technicians to access your computer and make necessary changes while you watch. This powerful tool allows us to see exactly what's going on and make the fixes as quickly as possible.
The remote computers support tool is super easy to use. Click the button, run the application, tell us the code and we're able to log-on to your machine and figure out what's wrong.
Onsite Support
It seems like some computer problems are more complex, so it may require that we stop by your office to find a solution. We're centrally located in St. Louis, MO at highway 64 (40) and 170.
If you live anywhere near St. Louis, we can drop by for a quick fix. Also, it doesn't matter if you're a long-term client or need a one-time solution. Most of all, we will help.
Security Services
Your onsite computers are constantly the target of attacks where you realize it or not. Our computer support team can help stop attacks and help you recover from successful attacks.
Security Support
It seems like there are many layers to onsite computer support security, and we can help you decide what action is appropriate for your business model. Security issues are not something that can wait until tomorrow. So, if your computers are at risk, then your business is at risk.
Managed Services
Our managed services are designed for every business need. We work with small companies and enterprise businesses. With a monthly fee you can play your budget properly.
In conclusion, talk to us today about setting up a simple, monthly billable service to provide you with computer support.
Computer Support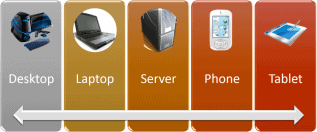 About our Computer Support
If the onsite computers in your office aren't running properly then it is costing you money. We want you to succeed. Call today.
Top Features
Windows and Linux Support
Related Technology
Business Hours:
Monday - Friday: 8am - 5pm
Closed Saturday - Sunday
24 Hour Support Service Available
Service Areas
Disclaimer: Acumen Consulting is an independent service provider of technical service for business networks. We have reseller partner agreements with all of the companies and brands for which we are offering service on acumenitsupport.com. All partner trademarks, registers trademarks, company names, product names, and brand names, are the property of their respective owners. We provide ONLY reseller services for the products listed.