Cisco VoIP Systems
A Cisco Unified Communication phone system, often referenced as the UC500 or UC5xx series, offers scalable solutions for everything from a small companies to an Enterprise businesses. In the modern office environment it is vital to stay connected in order to be productive. Cisco Unified Communication provides your employees with a way to communicate effectively and seamlessly with each other, vendors, and clients.
Your employees need to be in constant and reliable communication with both your clients and each other if you hope for your business to succeed. That's where VoIP Cisco Unified Communication phones solve your communication needs.
We work with Cisco phones on a daily basis and we can help you decide what phones are going to be best for your unique situation. If you need to completely overhaul your VoIP phone network we can help you make the decisions to keep you on budget but still get a robust phone network that serves your needs. If you simply want to add to an existing phone network we will help you grow. Maybe you just have a few questions about settings and configurations and need a little outside support.
No matter how big or small your need with Cisco Unified Communication; we're here to help.
We're a Cisco reseller and can support any product you purchase from us. Call today and start getting it right, right now.
UC 500 Series
Communicate effectively by reaching the right resource the first time. Now your small business can deploy an affordable, easy-to-manage communications system with Cisco Unified Communications 500 Series for Small Business.
The UC5xx series supports up to 138 users, a wide array of phone models, and internet connectivity with security services. The series includes the UC520, uc540, and uc560 models and we support them all.
Maintenance
Even if you don't want us to design and install your system we're happy to merely provide support. If your phones aren't working properly it effects your entire business. Call today, call right now – 314.333.3330
There are times when your IT support staff is in over it's head with a particular problem. If your VoIP Cisco UC 500 series phones for business are giving your trouble then let us know and we can help.
Cisco UC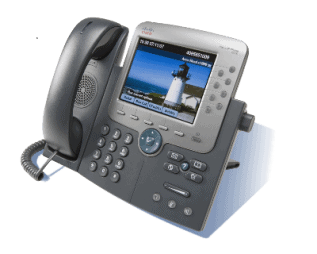 Cisco VoIP phones for Business
Cisco is a trusted name in the IT support world and their VoIP phones are just more proof of their business acumen. We trust Cisco UC500 series phones and we think you should as well. Call right now for more information – 314.333.3330
Top Features
Access and share video on the desktop

Facilitate better interactions

Extend the corporate network

Shorten sales and customer service cycles
Related Technology
Customers Receiving Support:
BUSINESS HOURS
Monday – Friday: 8am – 5pm
Saturday – Sunday: Closed
24 Hour Support Service Available
Use red "Contact Us" button (right)

Use red "We are online" button (bottom)
Disclaimer: Acumen Consulting is an independent service provider of technical service for business networks. We have reseller partner agreements with all of the companies and brands for which we are offering service on acumenitsupport.com. All partner trademarks, registers trademarks, company names, product names, and brand names, are the property of their respective owners. We provide ONLY reseller services for the products listed.