Protect your investment – Cisco Security
A Cisco ASA Firewall helps protect your business from unauthorized access while at the same time permitting legitimate traffic. Cisco security firewalls provide this safety for your business no matter how big your company. Cisco provides reasonably priced solutions for everything from a small business to an enterprise company. With a Cisco ASA Firewall and a Cisco PIX firewall you know you've got the right brand but it's still important important that you purchase the right equipment for your business.
You don't want to spend too much money when your business is small but you want to ensure that purchases can be scaled up as you grow. You also want to avoid not getting enough and being forced to go back and purchase more to ensure your network is secure and running optimally.
When it comes to your network security the choices can be confusing. We love Cisco security because their firewalls offer us a tremendous amount of flexibility. If you aren't happy with your current security, if you have an ASA Firewall but aren't it appropriately, or if you just want a second opinion, we're here to help. Call today and we can get started fixing the problem now.
High Speed Data Centers
Cisco ASA 5585-X Adaptive Security Appliances and Cisco Catalyst 6500 Series ASA Services Modules are powerful firewalls that provide MultiScale performance for maximum connections per second with a low overhead cost.
When speed is of the essence the Cisco ASA 5500 and Cisco Catalyst 6500 series are extremely valuable tools in helping secure your environment and at the same time allow access to data quickly and seamlessly. With these Cisco security tools you are guaranteed a secure network with the ability to access data quickly.
Edge and Campus Environments
The Cisco ASA 5520, 5540, and 5550 Adaptive Security Appliances are excellent for large business environments with complex networks. Routers with the integrated Cisco IOS Firewall are also useful in this situation to ensure you get true Cisco security for all your networks.
We deal with large companies and they have special network security problems that the powerful Cisco firewalls solve. It's not easy to provide a secure network environment in this day and age and we love Cisco firewalls. Call today and let us help configure a secure network environment for you.
Small Branch Offices
If you have a small business or a branch office of a larger company then we think great solutions are the integrated firewall and security provided by the Cisco Integrated Services Router Generation 2, the Cisco ASA 5505 and 5510 Adaptive Security Appliances, as well as the Cisco SA 500 Series Security Appliances
The Cisco ASA 5500 series of security appliances are extremely powerful tools in helping secure your business from outside danger. We can help design a new system for you or simply help troubleshoot and configure your existing system. When it comes to security we can help.
Virtualized Environments
It is increasingly common, and we advise it, to move your network to a virtual network. This presents its own security issues and the Cisco Virtual Security Gateway for Nexus 1000V Series Switch is an excellent choice in Cisco security.
A virtual environment is more secure by its very nature but that doesn't mean you still don't need to take precautions. We're virtualized here and we think every company, big or small, should think about doing the same. As you might expect, Cisco offers great security tools in this network setup just like any other. Call us and find out if it's right for you.
Cisco ASA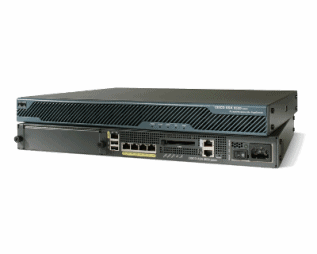 Cisco Security – the best choice
Network security is a top-tier priority. You must make certain your firewalls are doing their job or your entire business is in danger. There are bad things on the net and you don't even want to know about them, leave that to us.
Top Features
Perfect for Small Branch Office
Related Technology
Customers Receiving Support:
BUSINESS HOURS
Monday – Friday: 8am – 5pm
Saturday – Sunday: Closed
24 Hour Support Service Available
Use red "Contact Us" button (right)

Use red "We are online" button (bottom)
Disclaimer: Acumen Consulting is an independent service provider of technical service for business networks. We have reseller partner agreements with all of the companies and brands for which we are offering service on acumenitsupport.com. All partner trademarks, registers trademarks, company names, product names, and brand names, are the property of their respective owners. We provide ONLY reseller services for the products listed.